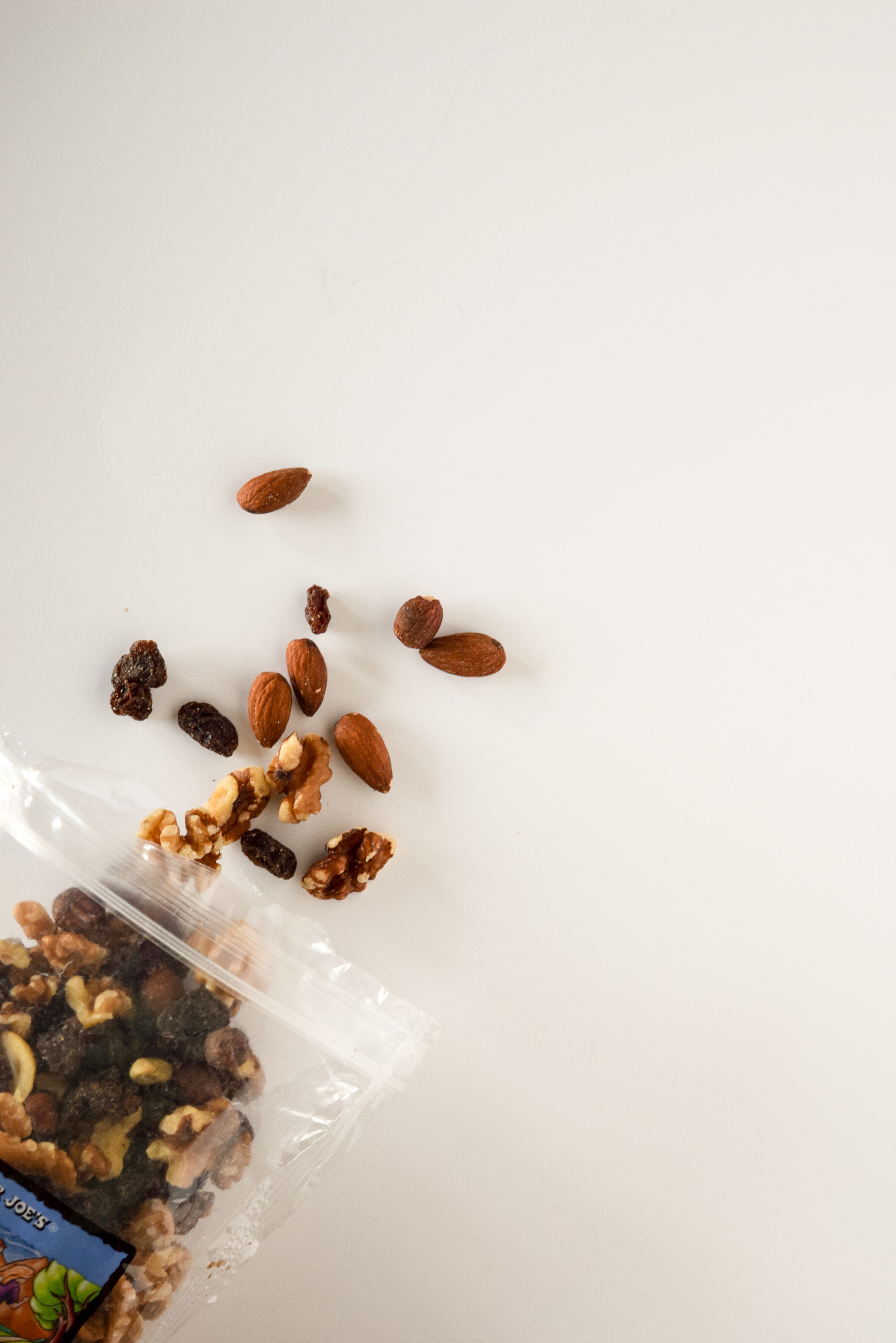 Do y'all have those stores that your husband doesn't want to walk into because he knows you'll be in there for more than "just one thing?"
Trader Joe's is that store for me.
Target is too..but that's beside the point. I love Trader Joe's because their food is healthy, AFFORDABLE, and not chock full of preservatives and ingredients that you can't pronounce. They have pretty flowers, too. Today I'm sharing my five favorite picks from Trader Joe's!
I don't do all of my grocery shopping at Trader Joe's- it's more of a specialty place where I go to stock up on a few select items. And buy flowers. Always flowers.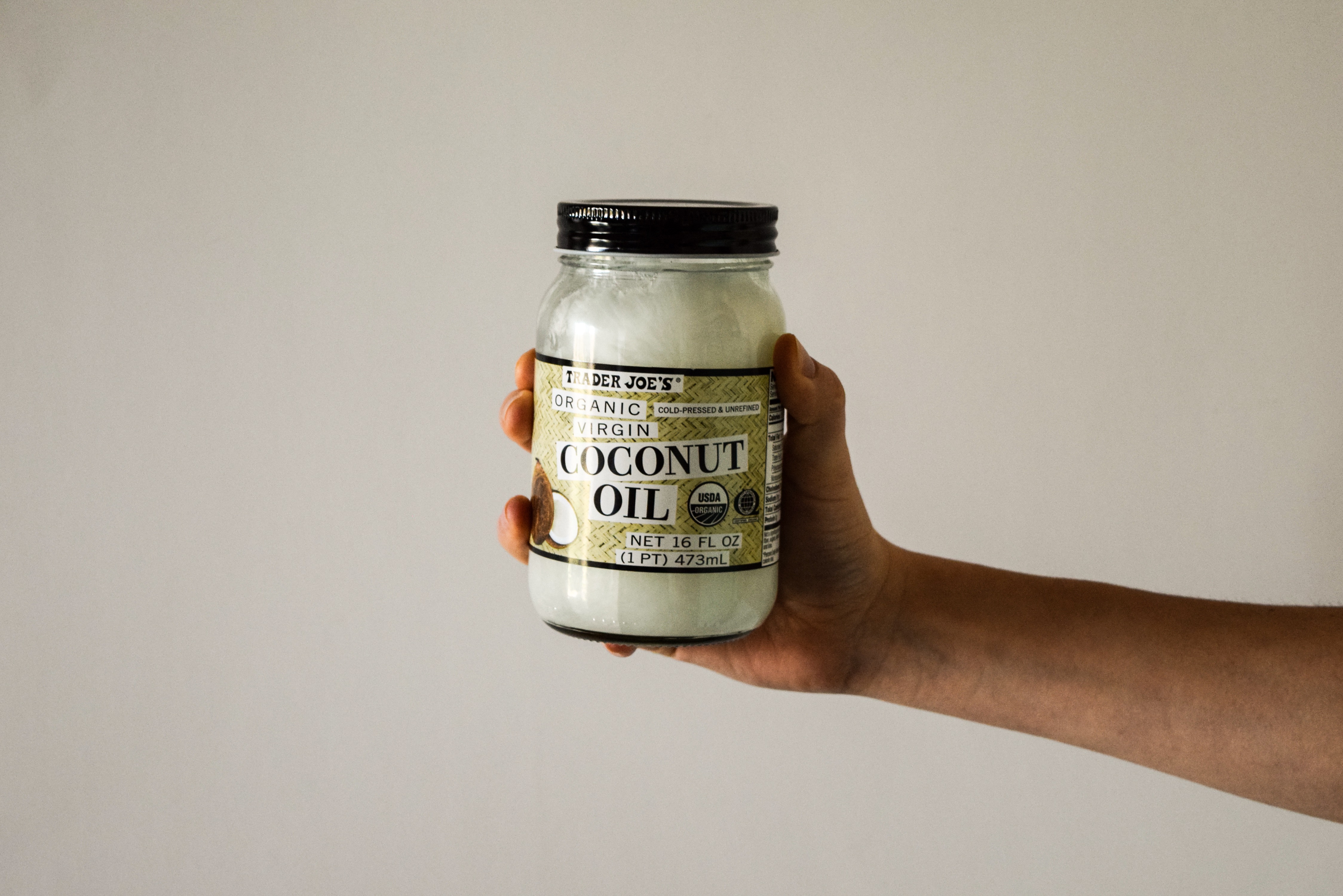 Coconut Oil
Coconut oil is just one of those things I've learned to always have on hand. If you're seasoned in the healthy eating world, you know that you can use coconut oil for just about anything. It's great for cooking at high heat because it has a higher smoke point than olive or canola oil. It's a great substitute in baking and is a great source of healthy fats (a macronutrient that your body needs!). Coconut oil is also a powerhouse for dry skin, psoriasis, and other skin issues. It's basically awesome. It can be expensive to pick up at the store, but this jar at Trader Joe's is only $6 and lasts me a few months.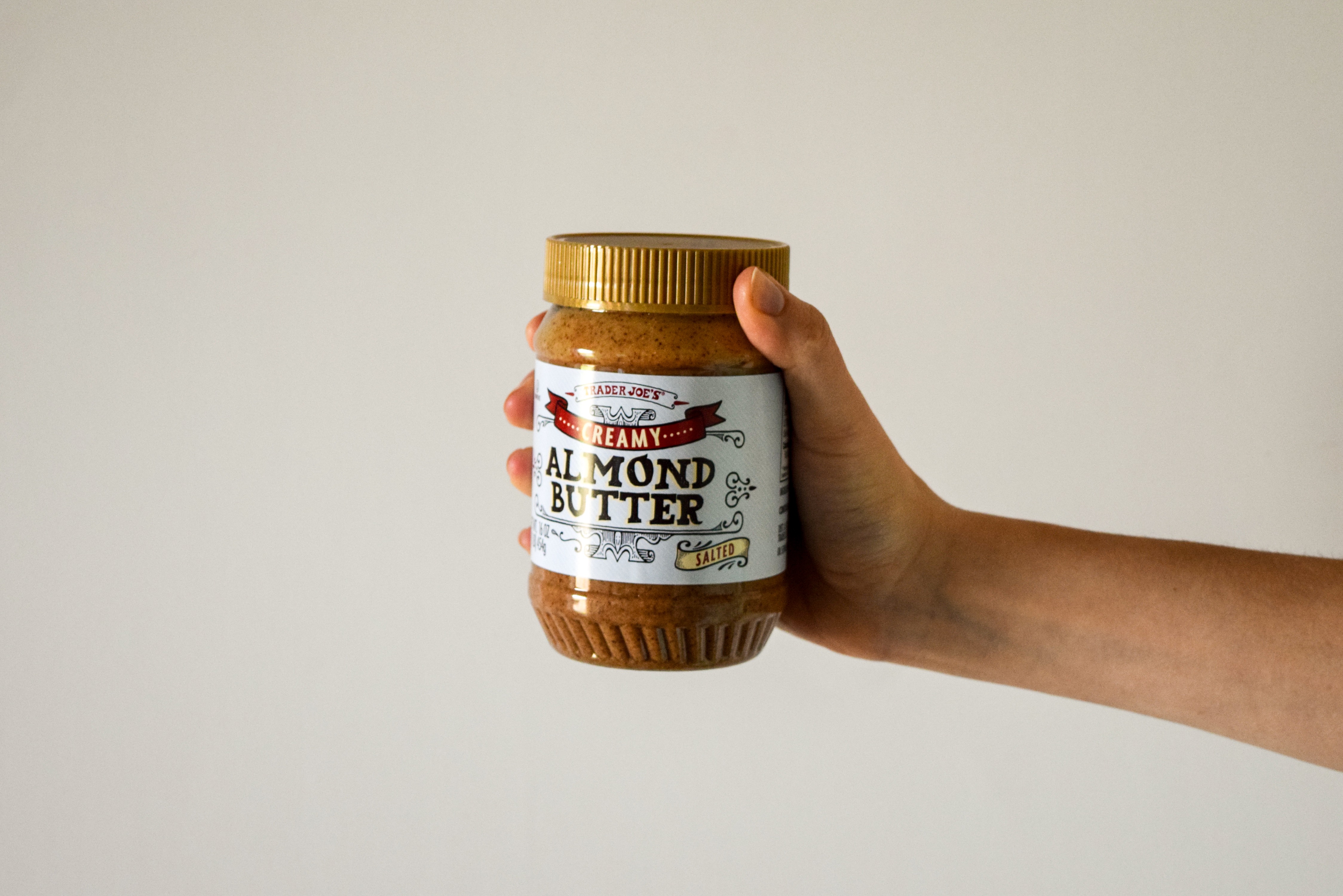 Almond Butter
Y'all, I'm a nut butter lover. At one point I counted five different nut butters in my pantry. My husband is always like, "Do you really need more?" Yes. The answer is always yes. I love the almond butter from Sprouts, but at almost $10 a pop, I needed something more affordable.
This almond butter has TWO ingredients. That's it. It tastes awesome on toast before a long run, or on a banana for a quick breakfast. As long as we're talking about things in jars, their cookie butter is pretty darn good too. I had to stop buying it because I would literally eat half the jar in one sitting🙈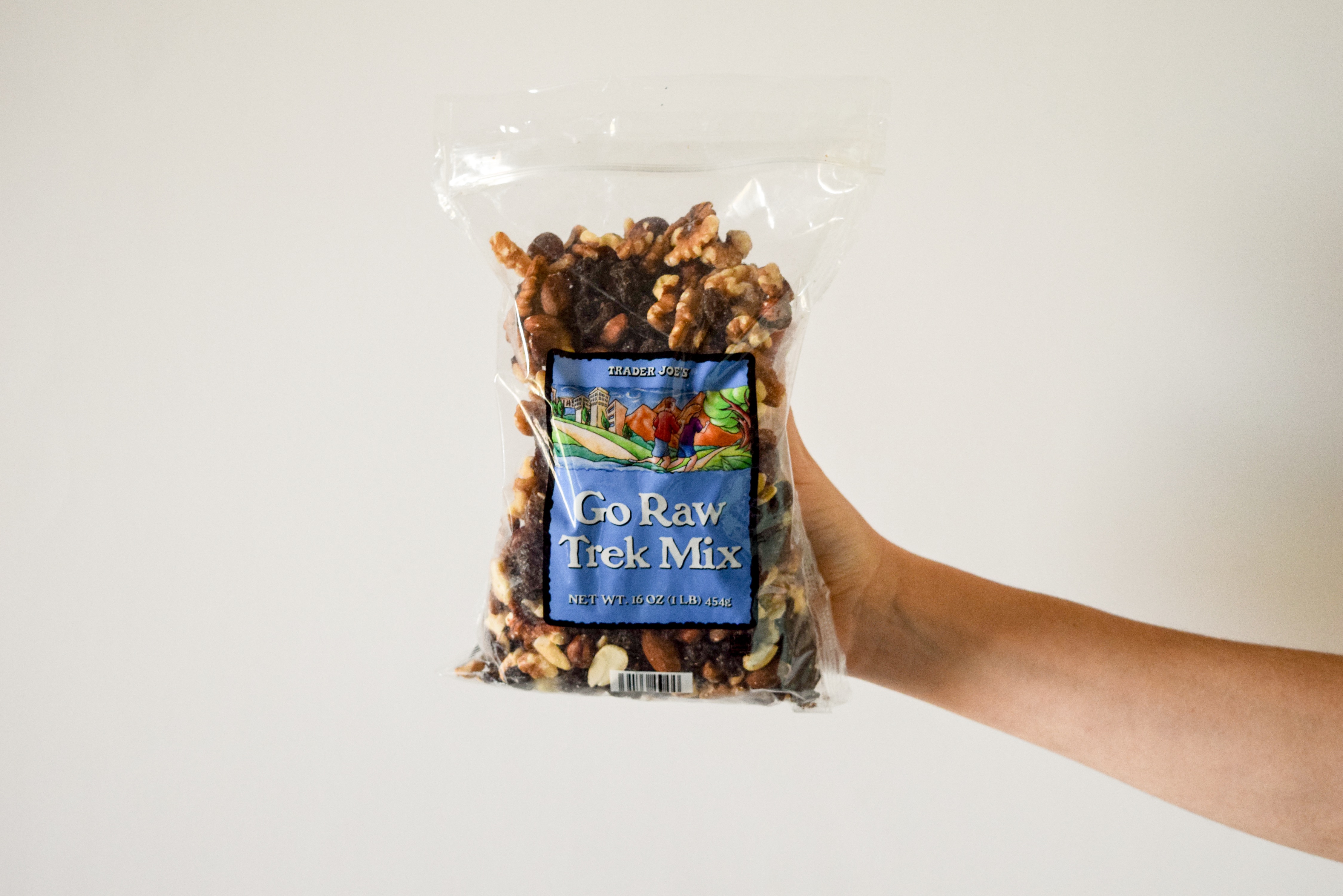 Trail Mix
Trail mix is one of those sneaky snacks that everyone thinks is healthy so they load up on it. Most of them out there are full of added sugars via sweetened fruit and chocolate bites, caramel bites, etc.
When I did my sugar detox, I learned a lot about added sugars and found this Go Raw Trek Mix that is actually sugar free! Other than the sugars naturally in the raisins, of course. This mix has walnuts, cashews, raisins, hazelnuts, and almonds. Nuts are packed with protein and are a great source of omega-3 fatty acids and fiber. They're my go-to afternoon snack with an apple to tide me over until dinner.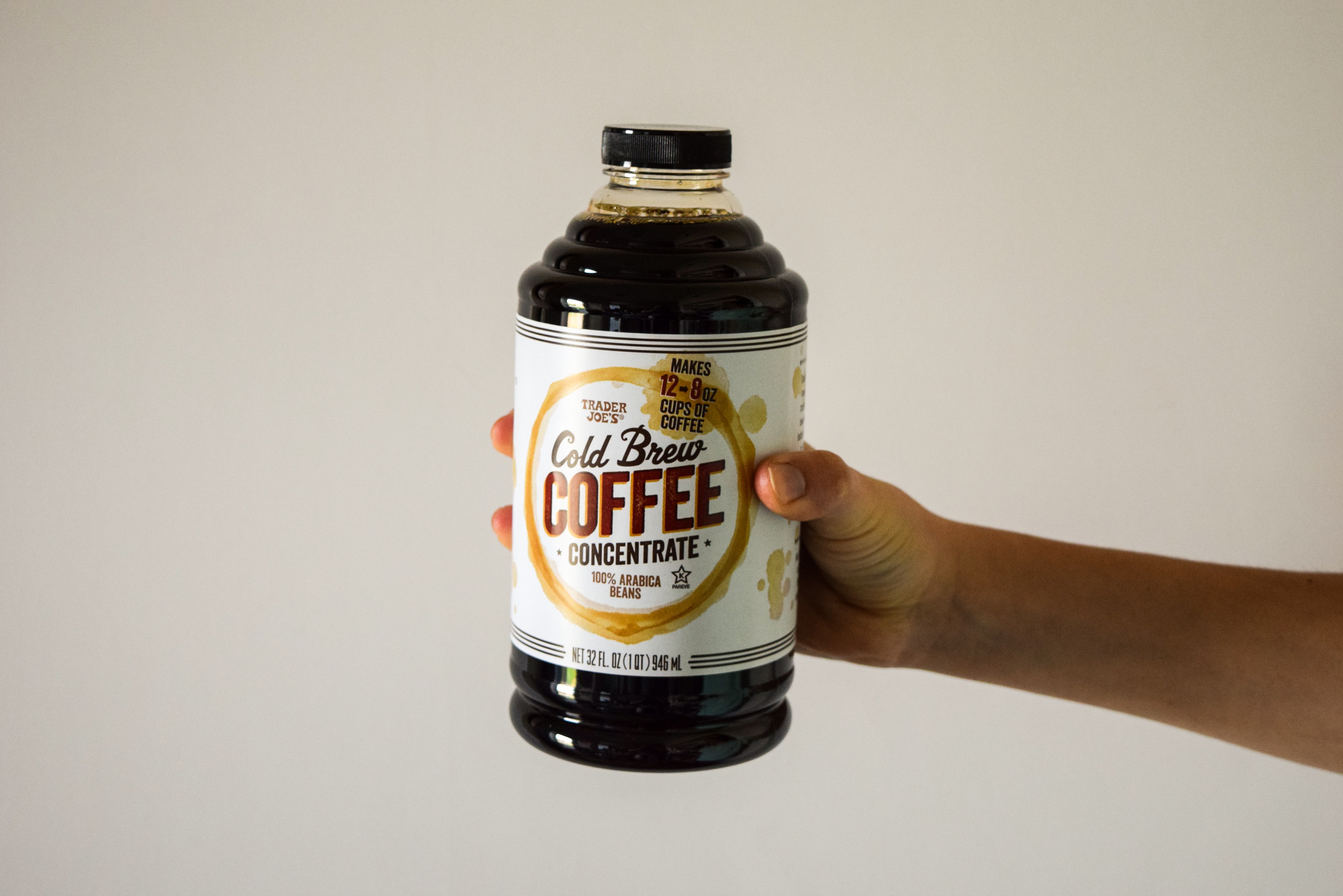 Cold Brew Coffee
Now that we're starting to get some warmer days in Dallas, I'm craving iced coffee instead of hot coffee in the mornings! This concentrate is an easy way to make your iced coffee and get out the door. I mix 1 part coffee concentrate to 2 parts almond milk over ice, and it's so good! Much better than spending $4 on an iced coffee at the drive through. That can really add up!
Produce
There was no way to narrow this down. Trader Joe's has an incredible produce selection that is SO affordable. I mean, a bag of spinach for $2? Riced cauliflower for $3? You can't beat that! I also love their cruciferous crunch salad mix. It's great for salads and I've even put it in tacos before! They also recently started carrying purple sweet potatoes which I'm so pumped about. If you're trying to eat healthy on a budget, Trader Joe's is the place to get your fruits and vegetables.
Runner up…their flower selection. It doesn't cost an arm and a leg and there's always such a huge variety to choose from. I come home with a bouquet every time! Right now they have tulips, and I scooped up some gorgeous hot pink ones!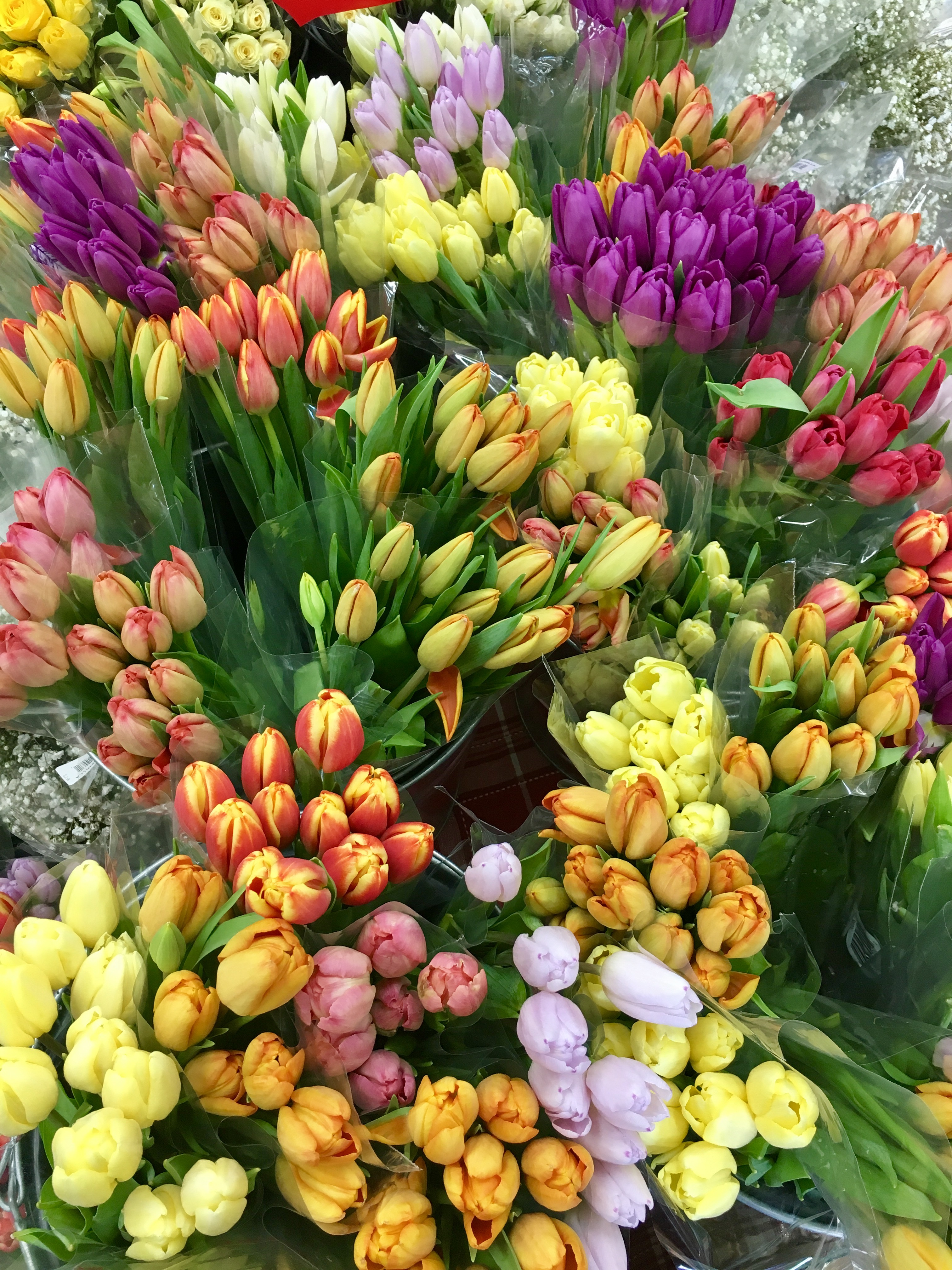 Those are my favorites from Trader Joe's! I always love hearing what other people get from there- so share your favorites below!
PIN IT: