This Crockpot Queso Blanco recipe is simple and guaranteed to be a hit at parties. With only four ingredients, you get that creamy, authentic taste from south of the border. Buy extra chips- your guests will be scraping the bowl clean!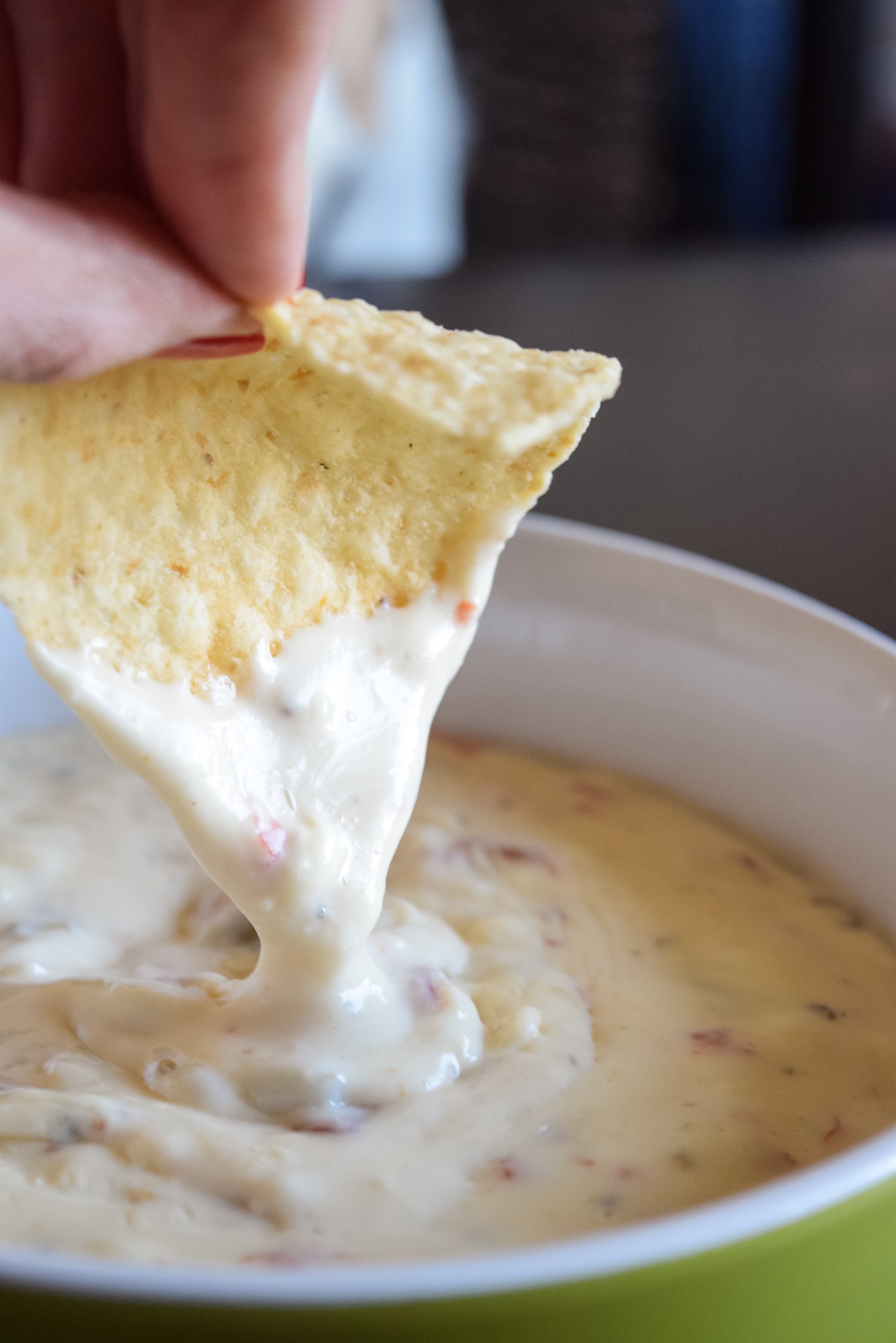 This post contains affiliate links. That means if you click or make a purchase, I make a little cash at no extra cost to you. I'll probably use it to feed my dog. Thanks for feeding Sadie. (Don't worry, she gets food regardless)
Queso was my comfort food in college.
There. I said it.
Bad first date? Queso.
Bombed a test? Queso.
I'm a firm believer that there's nothing queso can't fix. If you've been lucky enough to have queso at Fuego in College Station, TX., THIS IS THAT QUESO.
White queso that's creamy with just enough of a kick. It that doesn't ask any questions about how your date went or why you didn't study harder for that test. Queso doesn't ask questions, it just wraps you in a warm hug.