These spicy and cheesy kale chips give you that nacho cheese flavor with a kick, without the junk food element. They're so good, they won't even make it to your Tupperware for storage!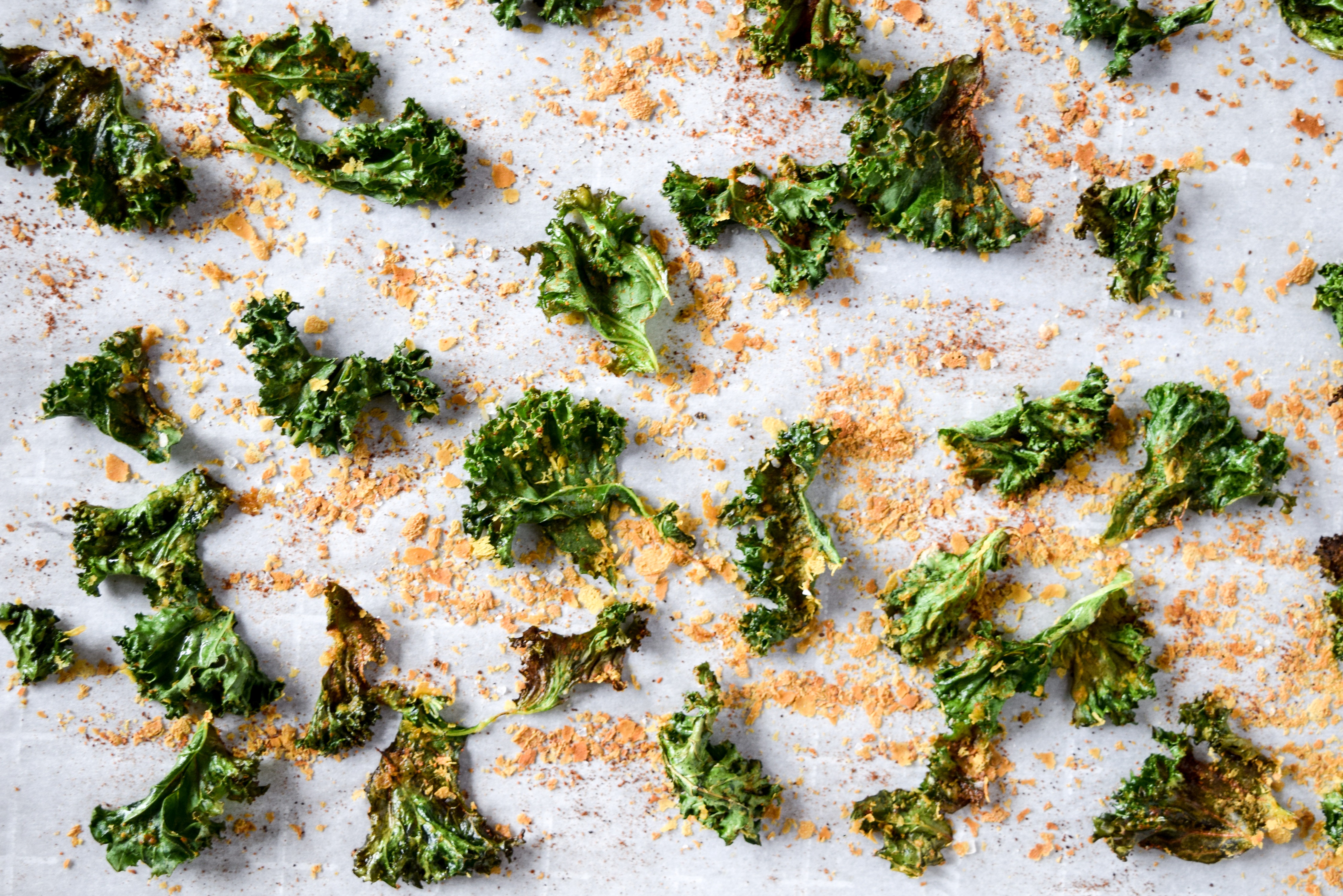 Last weekend I posted the tutorial for these kale chips on my story, and so many of y'all screenshotted the recipe! (Is that a word? It is now) I wanted to share it on the blog so it's easy for you to find in the future.
Kale chips are one of my favorite things to eat, and I forget how easy they are to make. Simply set the oven to 400, massage your kale with olive oil, add desired seasonings and bake! I'd be lying if I said I didn't stand at the counter and eat every single one of these once they were done. What's great about kale chips is you can try out different seasonings and spices to mix it up each time! Here are some other delicious flavor combos:
sea salt and pepper
garlic parmesan
sea salt and garlic powder
The possibilities are endless! I'd love to hear what y'all try.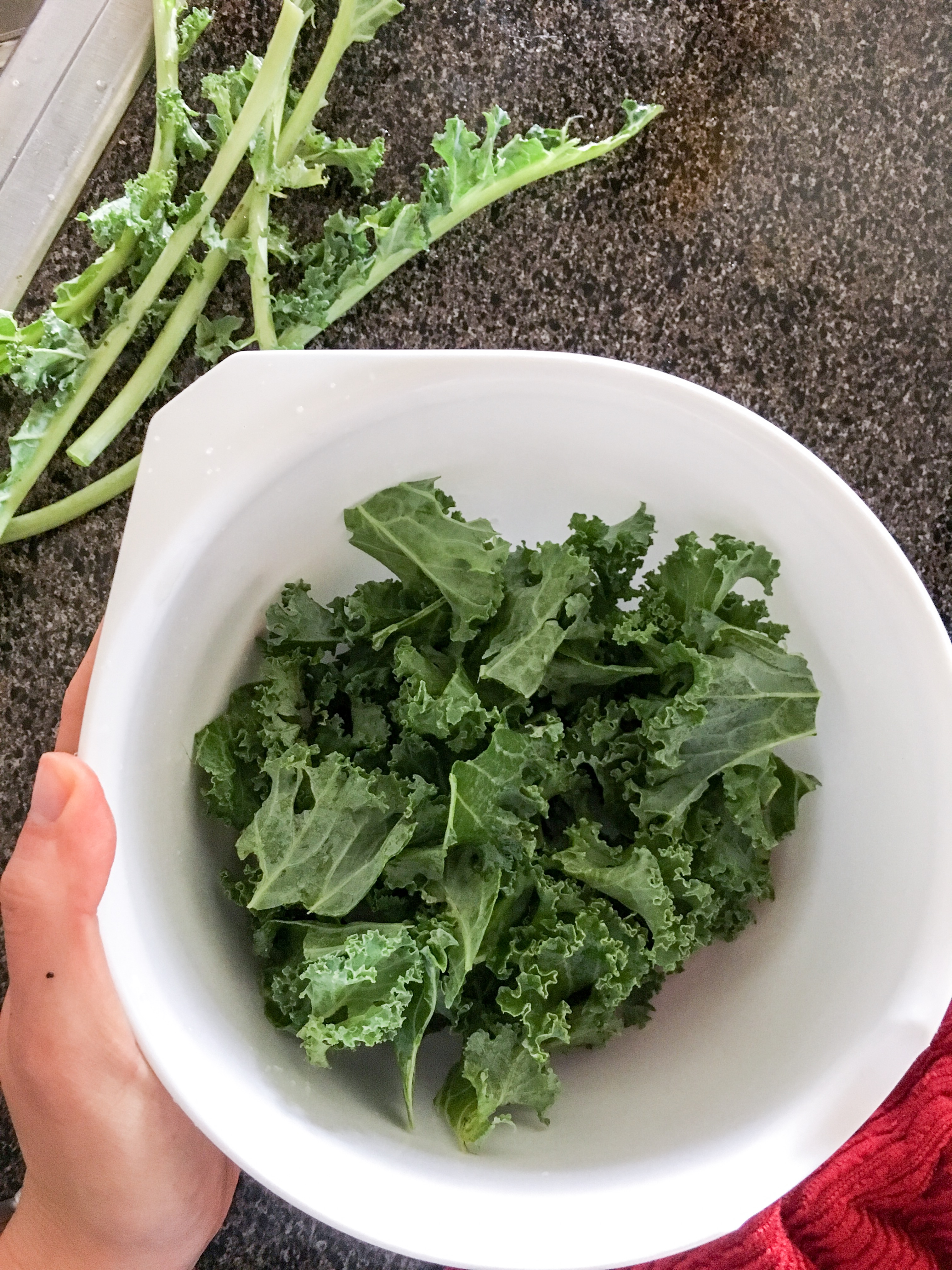 Tips For Making Kale Chips
Prepping the kale: For simplicity's sake, I usually just tear the kale off in "chip" size pieces and throw them in a bowl, but you can also use kitchen shears if you're making a big batch! Drizzle the olive oil into the bowl and massage with your hands until the kale is entirely covered. Arrange them on your cookie sheet, add seasonings, and they're ready!
Baking the chips: Make sure you spread out the kale chips as much as you can so that none are overlapped. This is the big secret to having them turn out CRISPAY.
How To Make Kale Chips
Preheat oven to 400 and rinse and dry kale.
Cut into "chip" size pieces. Remember they will shrink some when they bake!
Drizzle olive oil into the bowl of kale and massage the kale well.
Arrange on a parchment paper lined pan.
Bake for 6-8 minutes*
*Make sure to keep an eye on the chips- they go from done to burnt in a hot second. It's best to set them for 6 minutes and then watch them if they need more time!
PIN IT:

Thanks for stopping by!