The start of warmer weather also means the start of parties and backyard bbq's filled with foods that want to derail your healthy eating lifestyle! It can be difficult to eat healthy at a party, but these few tips will help you make good choices and stay on track with your goals.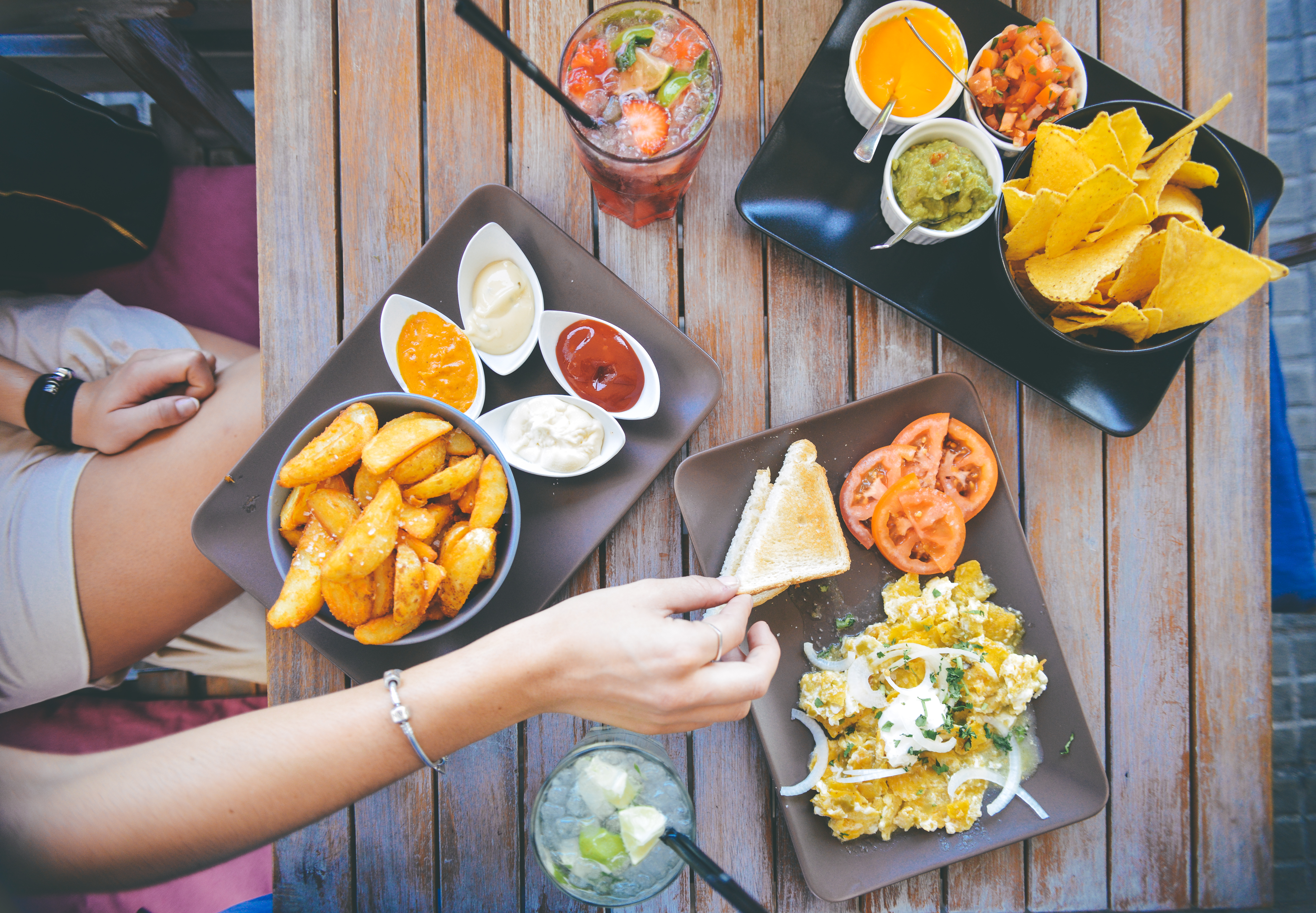 First off, living a healthy lifestyle includes enjoying treats in moderation- not swearing them off completely! If someone told me I could never have queso again because it's "unhealthy", I would kick them out of Texas.
I will have my queso, dang it. This queso specifically, but that's beside the point.
These tips are designed to help you make good choices so you can enjoy queso, or s'mores by the campfire and not feel guilty about it!
Enjoying those things isn't "cheating"- it's LIVING
1. Watch The Appetizers
If I'm not mindful, the chips and guacamole will get me every time. Does anyone else just stand there and demolish a bowl of guac? I'm so guilty of that! If you're going to munch on something pre-dinner, go for fruit, or chopped veggies dipped in salsa. Cucumber, carrots and bell peppers are perfect because they're crunchy. Try to avoid the chips, crackers and creamy dips!
2. The Hidden Enemy: Drinks
Skip the soda or sugary drinks and opt for sparkling water, kombucha, or a glass of wine! Don't feel silly bringing your own drink to a BBQ- I've totally done it, y'all. Try to limit your alcohol drinks to 1-2 glasses, and have an 8-oz glass of water between drinks.
3. Get Your Protein
Go for the lean protein! At a taco night, opt for the meat without the tortillas, or go for lettuce cups. At a backyard bbq, wrap your burger in lettuce and skip the bun! Below is my version of healthy tacos made ground turkey and wrapped in collard greens. You can find the recipe on my Instagram: @asimplifiedlifeblog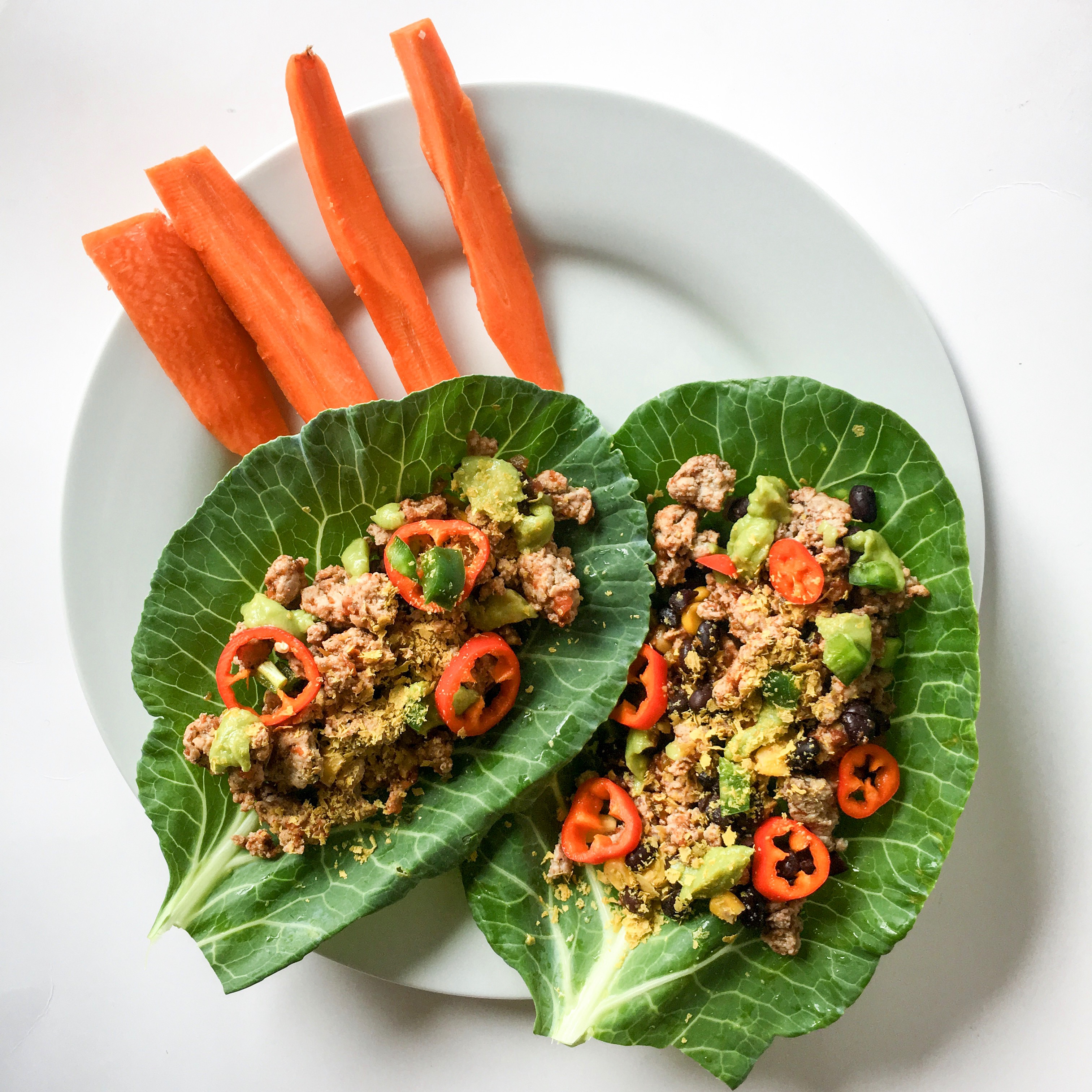 4. Choose Smart Sides
As far as sides go, try to double up on veggies and skip the starches. Creamy potato salads, mashed potatoes, bread and rices are all high-glycemic foods. They'll spike your blood sugar and lead to a crash, which will just make you crave more bad-for-you foods later! A good rule of thumb is to fill half your plate with vegetables- whether that be salad, green beans, roasted veggies, or whatever is being served!
5. Have The Dessert
You will never see me say "skip dessert" around here! If you're trying to be mindful of sweets, consider splitting a dessert with a friend or significant other! This is my go-to, otherwise I will devour the entire thing🙊 Or, just take a small piece! I firmly believe that life is better with dessert.
It can be difficult to make healthy decisions at a party. Especially if people start to ask questions about why you're eating the way you are. Trying to explain that you're eating healthier can open a whole can of worms, especially with family! An easy way out is always to say you just don't "feel like" having something. People are way less likely to try to force things on you when you say that!
Don't be afraid of what others will think if eating healthy is something that's important to you! The next day when you lace up your running shoes, you'll be proud of yourself for sticking to your guns. Plus, you'll avoid that next morning I-ate-way-too-much feeling! (Y'all know what I'm talking about😉)
Do y'all have any hacks for eating healthy at a party or BBQ? Share them below! Be sure you're following along at @asimplifiedlifeblog where I post insta-exclusive recipes!
LOVE IT? PIN IT: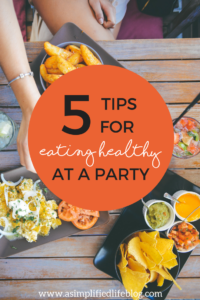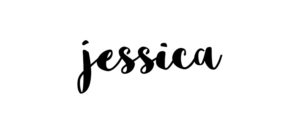 Related posts: