Perfectly nutty with a touch of sweetness- this is the banana nut bread recipe will be the last one you ever need. Slice it up warm and serve with a pat of butter and tall glass of milk.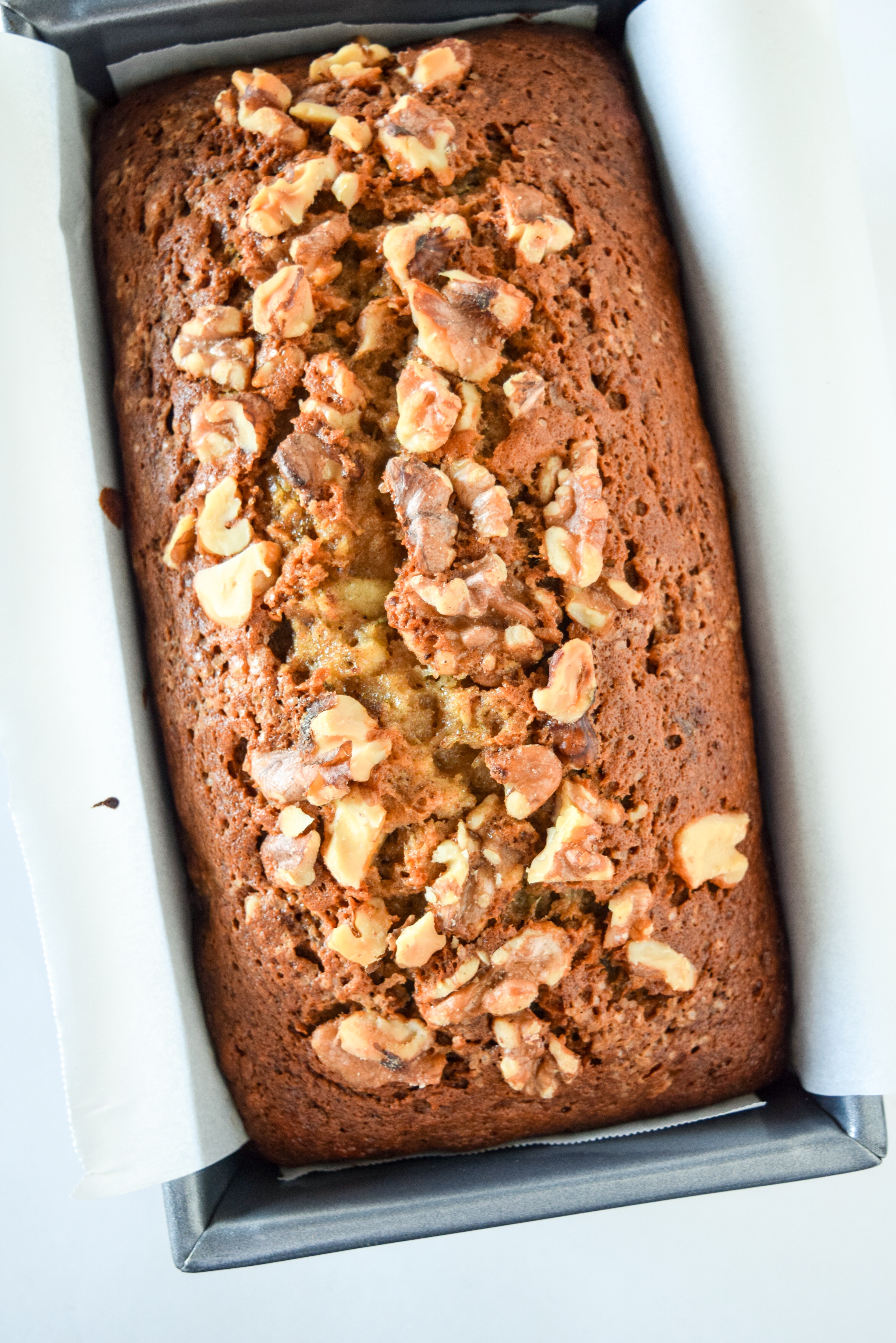 I hesitated shooting this banana bread recipe for the blog.
Why?
Well, there are thousands of banana bread recipes out there. There's ones with chocolate chips, ones with blueberries, gluten free ones, paleo ones, you name it. I'm sure there's banana bread that's dog-friendly, too.
Here's the thing.
You won't look for another banana bread recipe after you try this one. Bananas want to grow up and be made into this bread.  [Read more…]