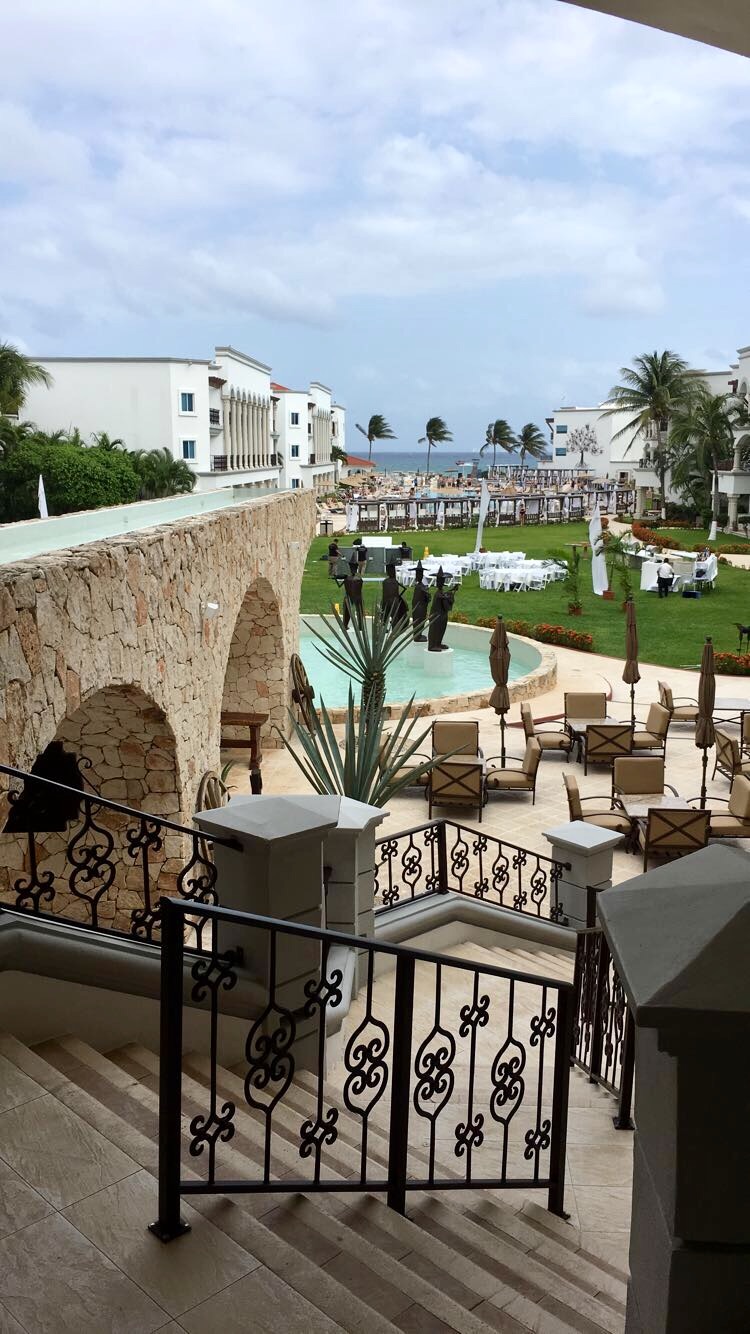 As many of y'all know if you saw on Instagram, my husband and I just got back from our one-year anniversary trip to Playa del Carmen!
We stayed at The Royal Playa Del Carmen, an all-inclusive, adults only resort about an hour south of Cancun. The service was incredible, views were beautiful, and it was so relaxing.
Today I'm sharing a recap of our trip and some beach packing tips!
The Royal Playa del Carmen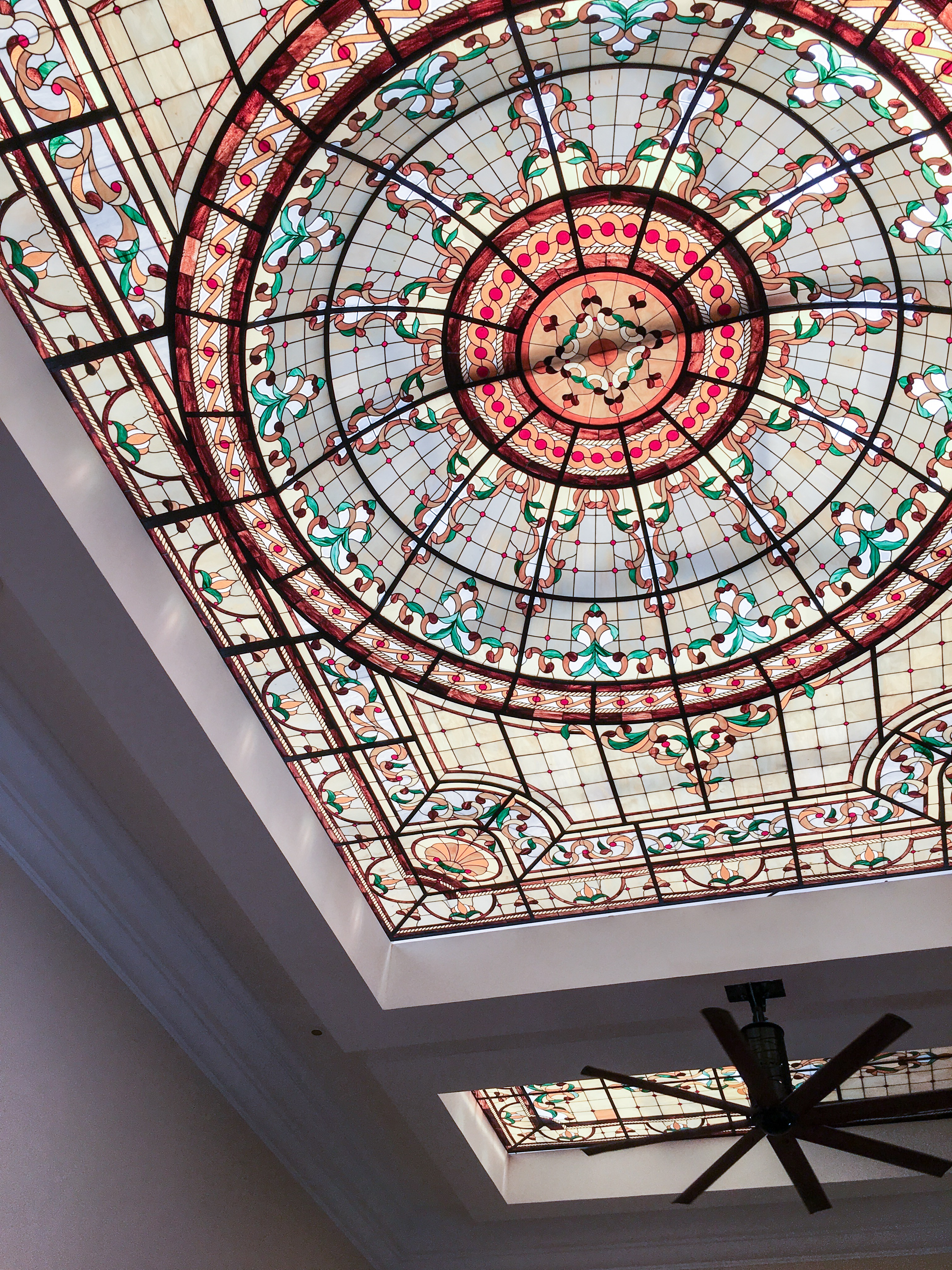 When we arrived, we were instantly greeted with mimosas and sat comfortably while they got everything ready for us. We were whisked away to their Romance Concierge for a private check-in and introduction to the resort and its amenities. They treat their honeymooners (and all their guests!) like royalty.
We stayed in the royal junior suite, which had a double hot tub, king-sized bed, patio and huge shower and bathroom. The room was gorgeous. Sometimes we just came back during the day to nap and enjoy the room! We also loved laying out on the hammock on the patio when we wanted to take a break from the sun.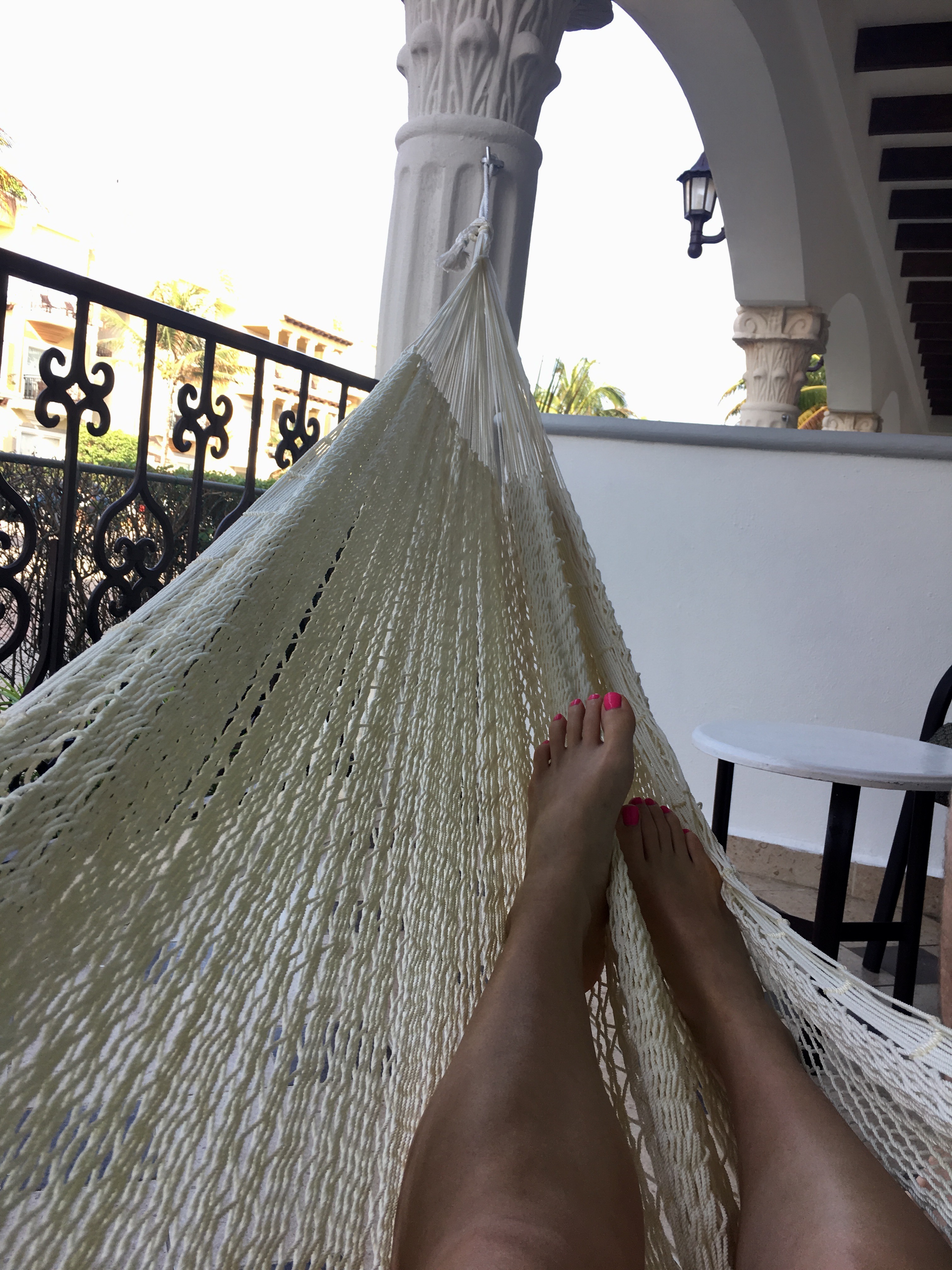 The entire staff at the Royal Playa del Carmen was wonderful. Everyone from the concierge to the waiters to the employees you passed in the hall were so kind. On our first full day, we came back to the hotel to get ready for dinner and our hot tub was filled with bubbles and rose petals! It was a complete surprise. Each day there was a different towel animal on the bed with rose petals and flowers. It was such a special way to celebrate our anniversary!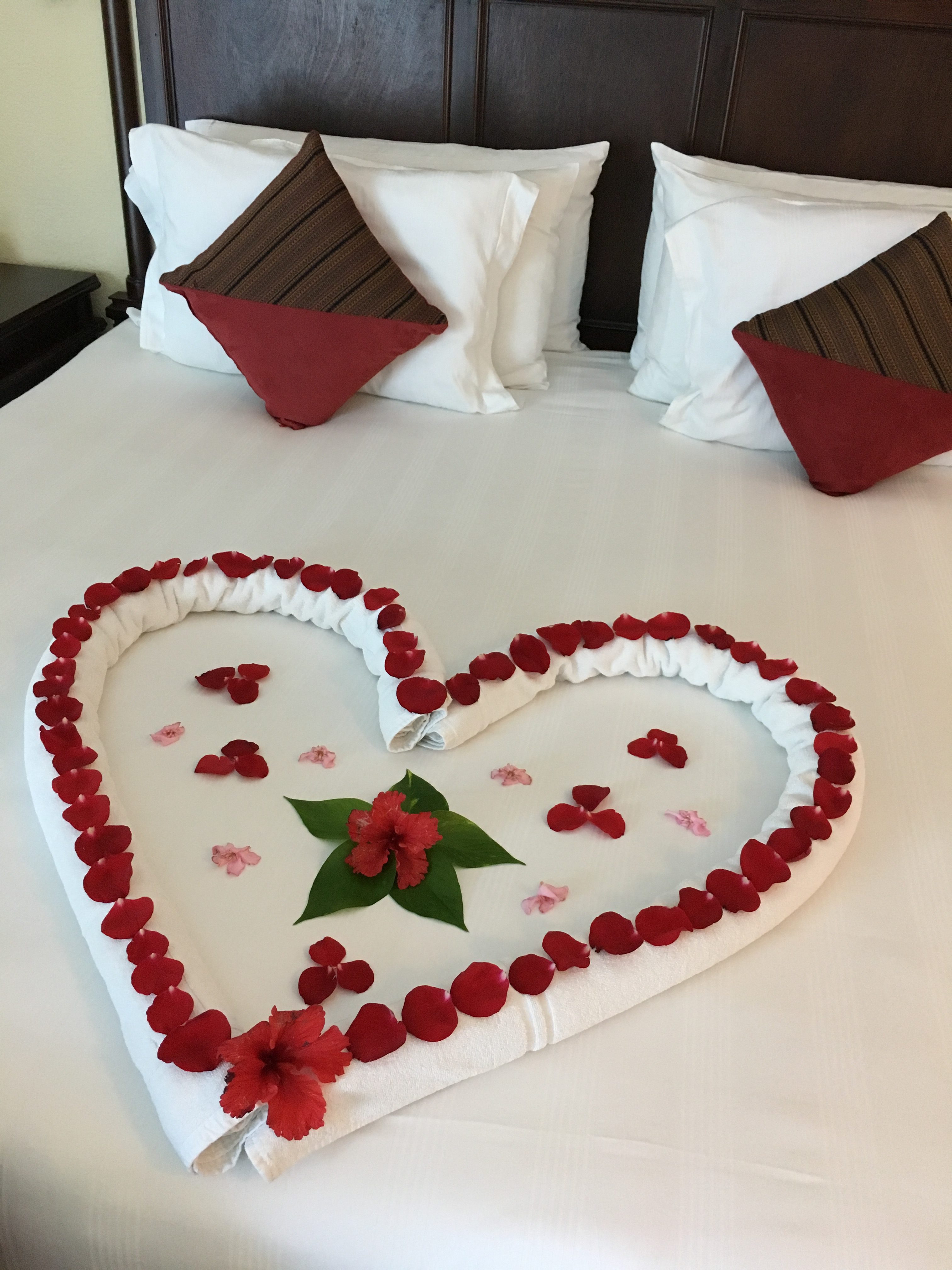 The Grounds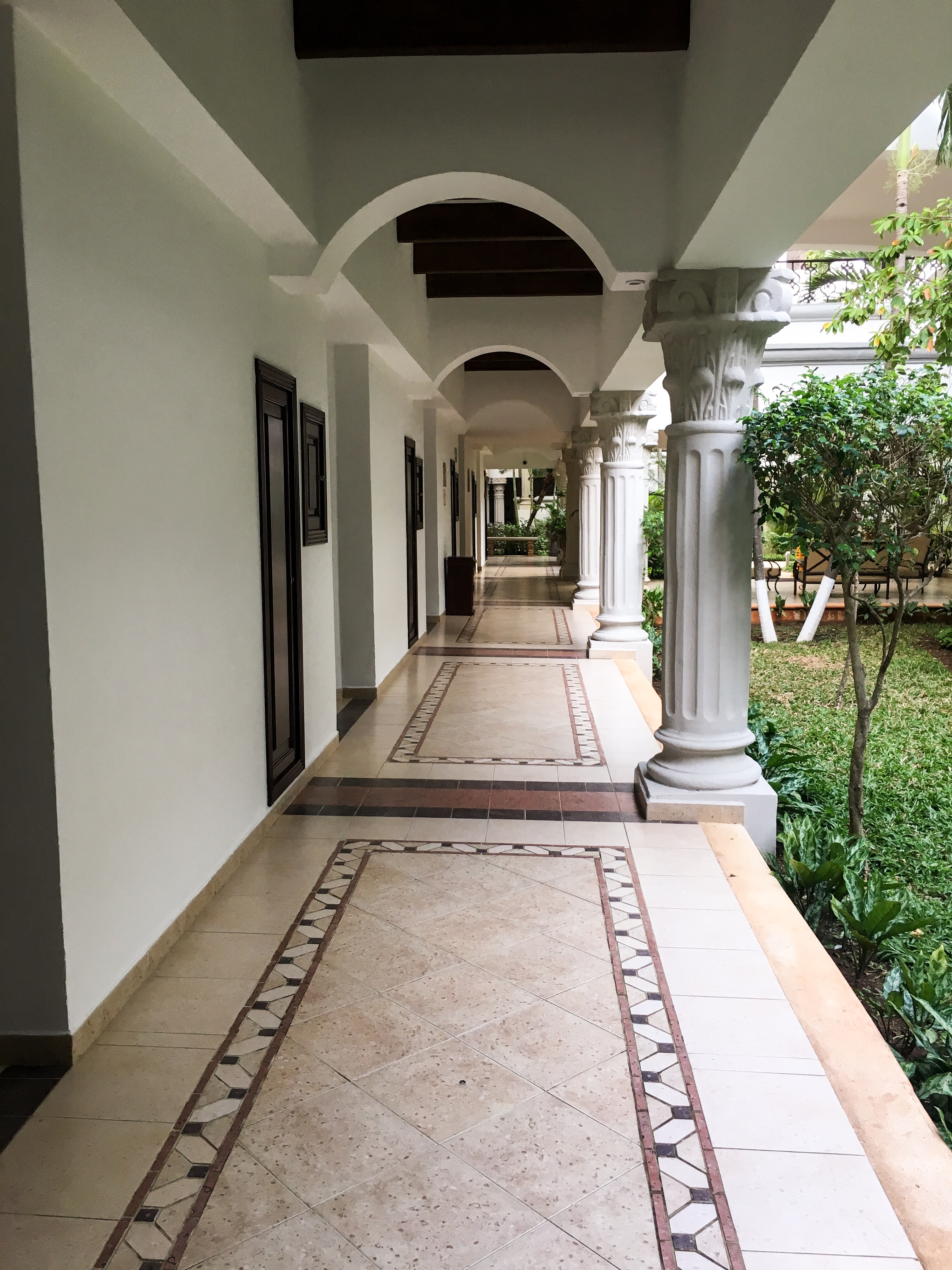 The resort has two pools, seven restaurants, a spa, gym, several bars, beach access with cabanas, and activities every day. The Tradewinds bar (with swings!) was my favorite. Everything was so pretty- there was truly no detail forgotten.
The spa (called SPAzul) is so gorgeous. We did a 50-minute hot stone couples massage that was definitely not long enough! I could have stayed there forever! Honeymooners get 15% off their spa services too, so that was a plus! I can't recommend this place enough if you want a romantic trip with your honey.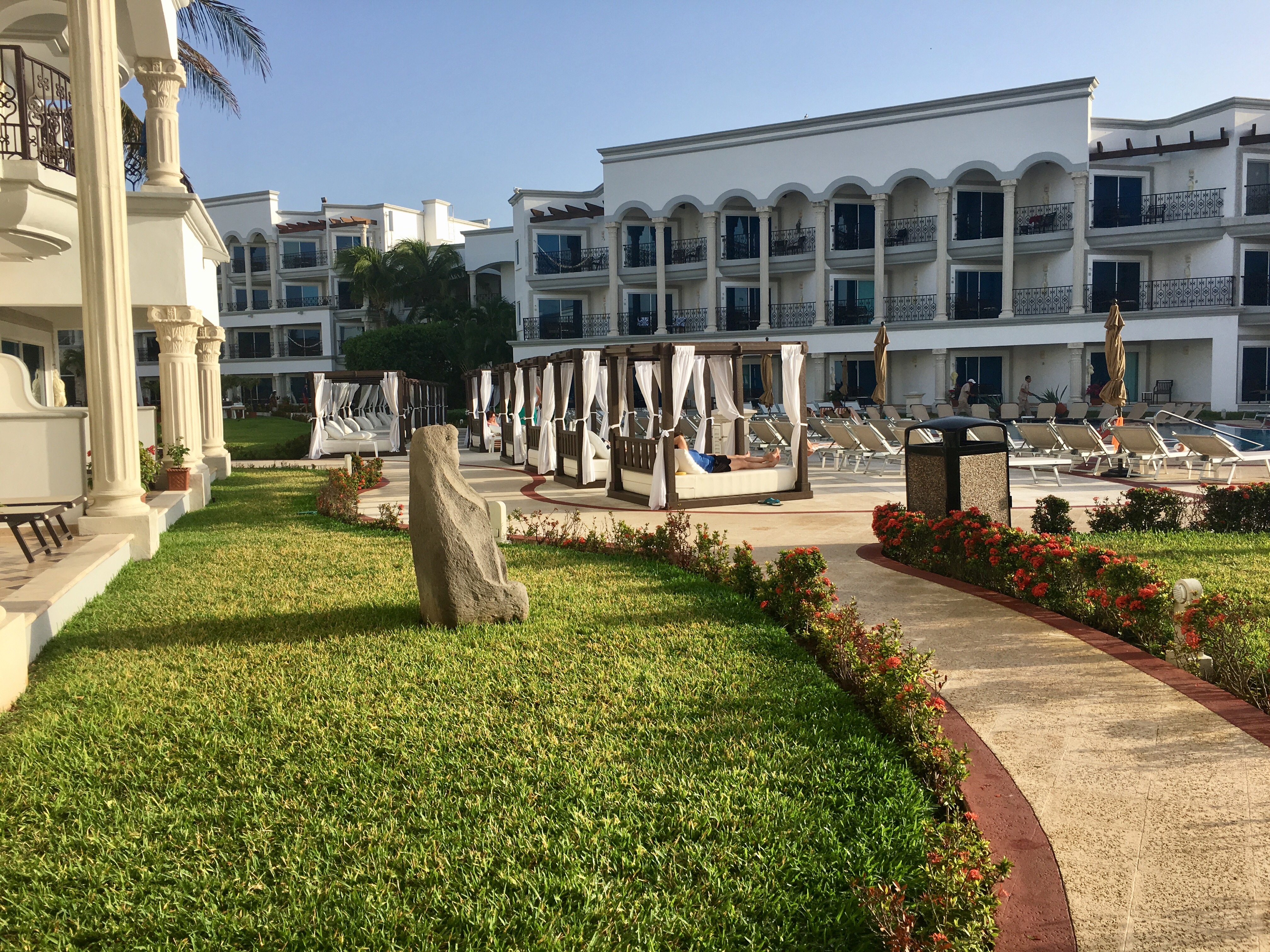 The Food
The resort has 7 different restaurants of different cuisines! There was an American buffet that we went to every morning for breakfast. I alternated between making my own avocado toast, and getting an egg white and veggie omelette. And always fruit. It was SO fresh. Andrew got scrambled eggs, bacon, and fruit every morning.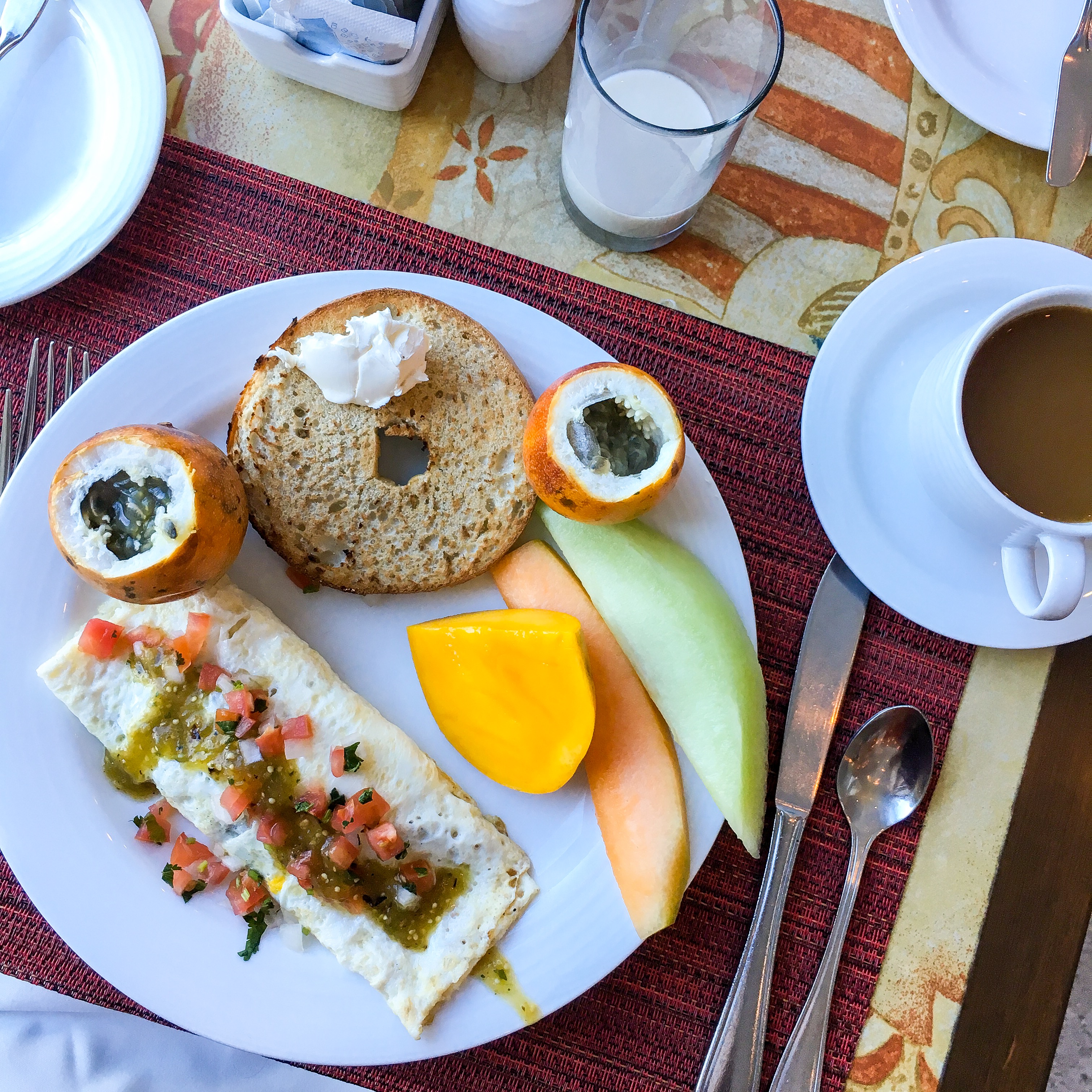 For dinner, our favorite place was a Mediterranean restaurant where I got the BEST lime salmon with asparagus risotto. I need to step up my risotto game (ok, I need to LEARN how to make risotto first). Our second favorite was a DIY taco bar overlooking the beach where we had lunch a few times. This is where Andrew learned that habanero salsa in Mexico is not the same as habanero salsa in America. There was a lot of sweating.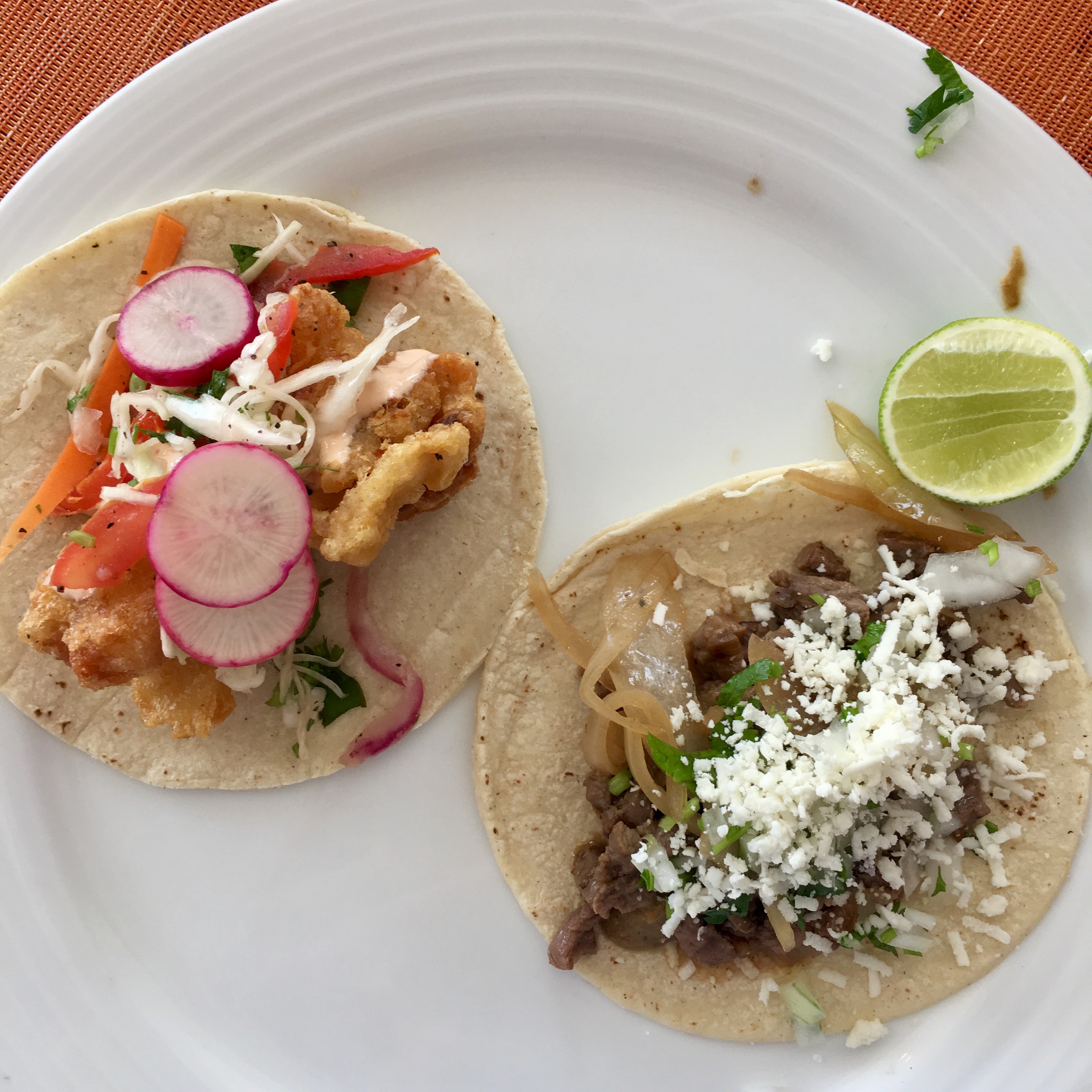 Exploring Playa del Carmen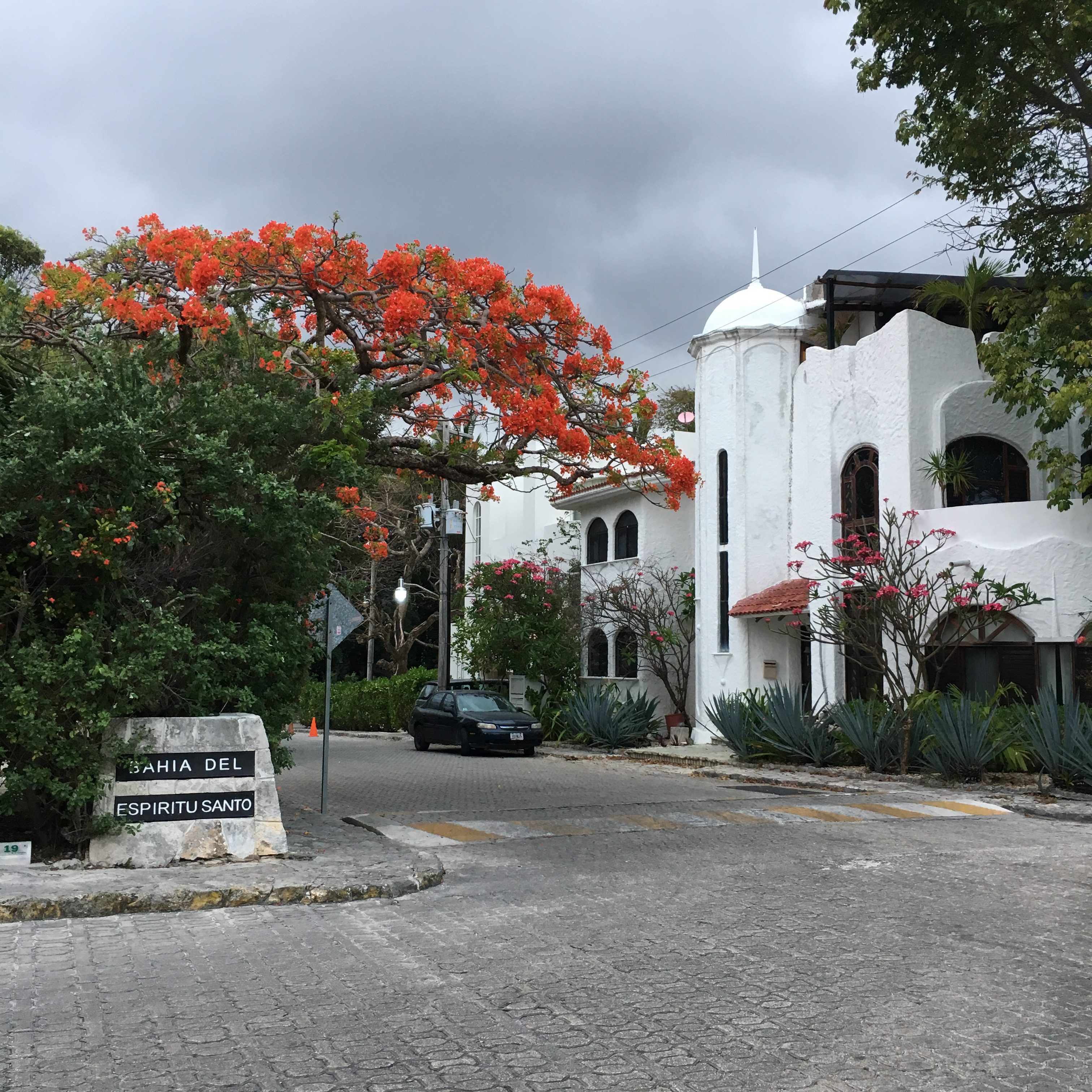 Because we were at an all-inclusive resort, we really didn't leave the grounds much. But, I did want to walk the shops (the resort is a block away from Playa del Carmen's famous Avenido 5, which has tons of restaurants and shops). Guy Fieri even has a restaurant there! We walked around one afternoon and I found the prettiest spoon rest and a hand painted ornament for our Christmas tree. All of the locals are so nice and you can bargain at just about every shop.
Another outing we went on was to take some anniversary photos on the beach! I found our photographer, Conie, through Flytographer. They have photographers all over the world and you get to pick your photographer based on their style of photography and what you want out of your session. The process was so easy! Shooting with Conie was seriously like shooting with an old friend. We had so much fun. You can read all about our Flytographer experience here, along with tips and tricks for finding a photographer for your own trip!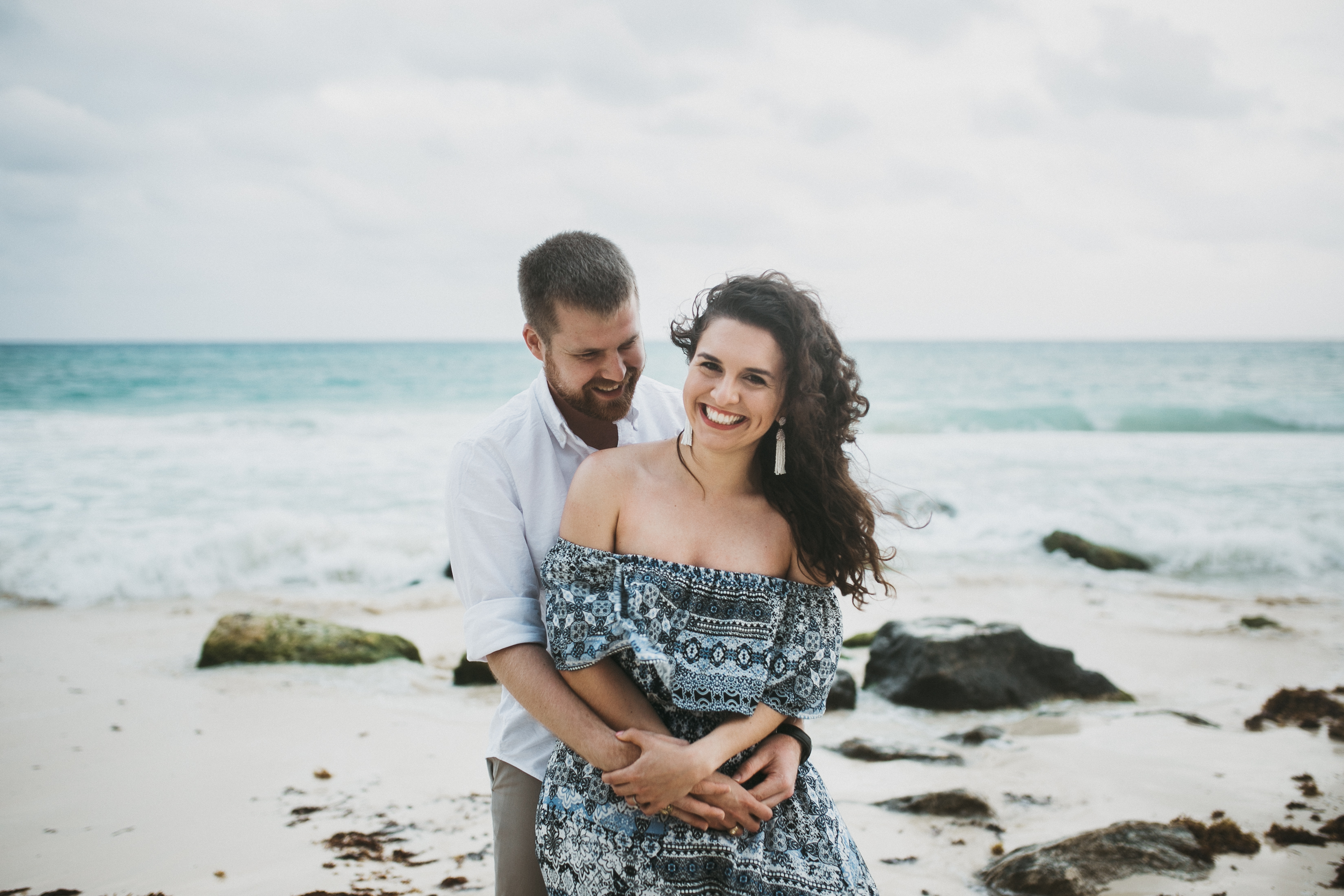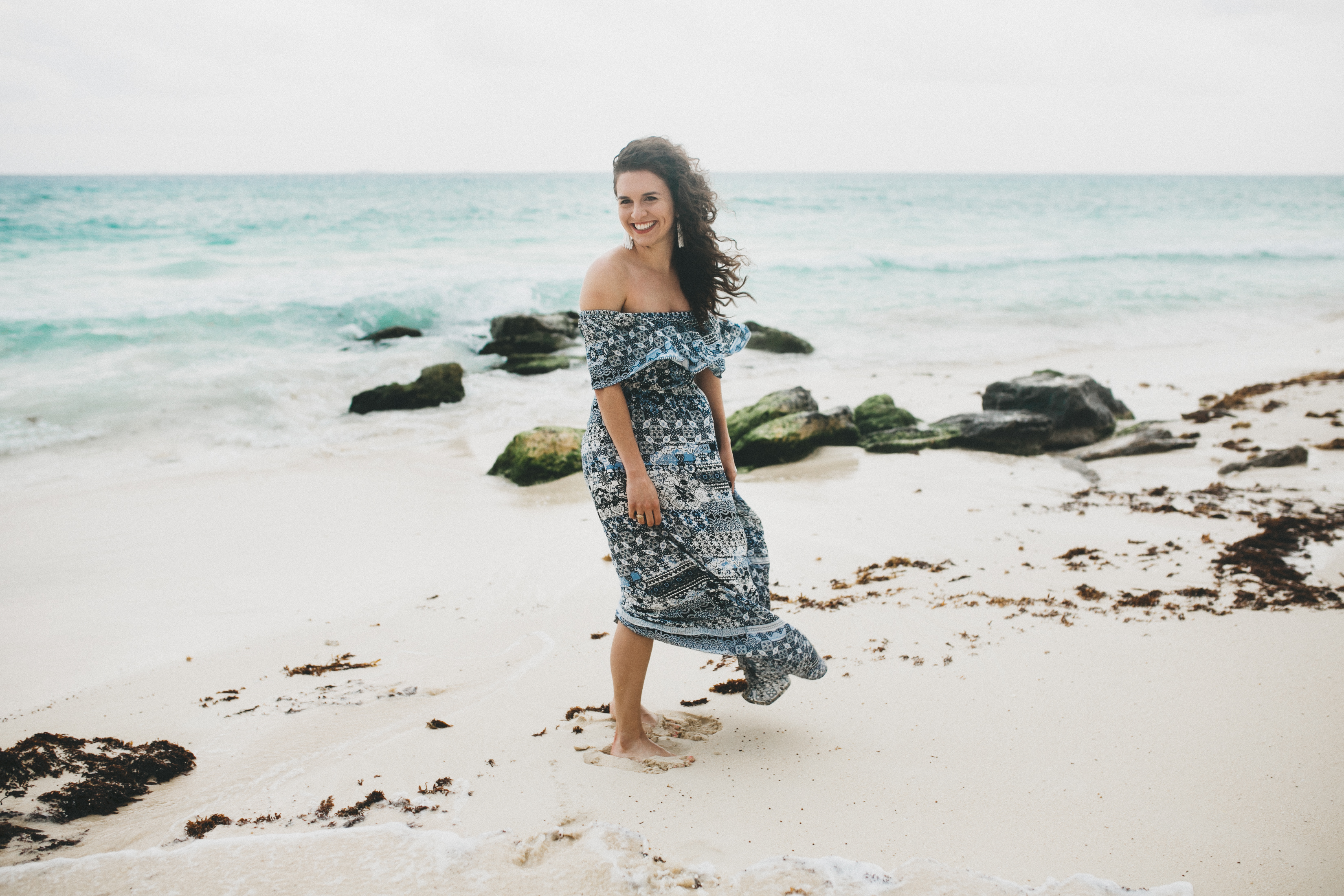 On our last day, we went out for a snorkeling adventure with Adventuras Mayas! This was by far one of my favorite parts of the trip. We snorkeled in three ecosystems- an ocean inlet, a freshwater lagoon, and a cave. We saw a huge stingray and a sea turtle when we were in the inlet! The freshwater was feeding into the ocean there so it was cool to see the different densities of the water interacting. The freshwater lagoon was beautiful, and the cave was my favorite! It was such a cool experience. We opted for the half-day tour which included the three ecosystems and lunch.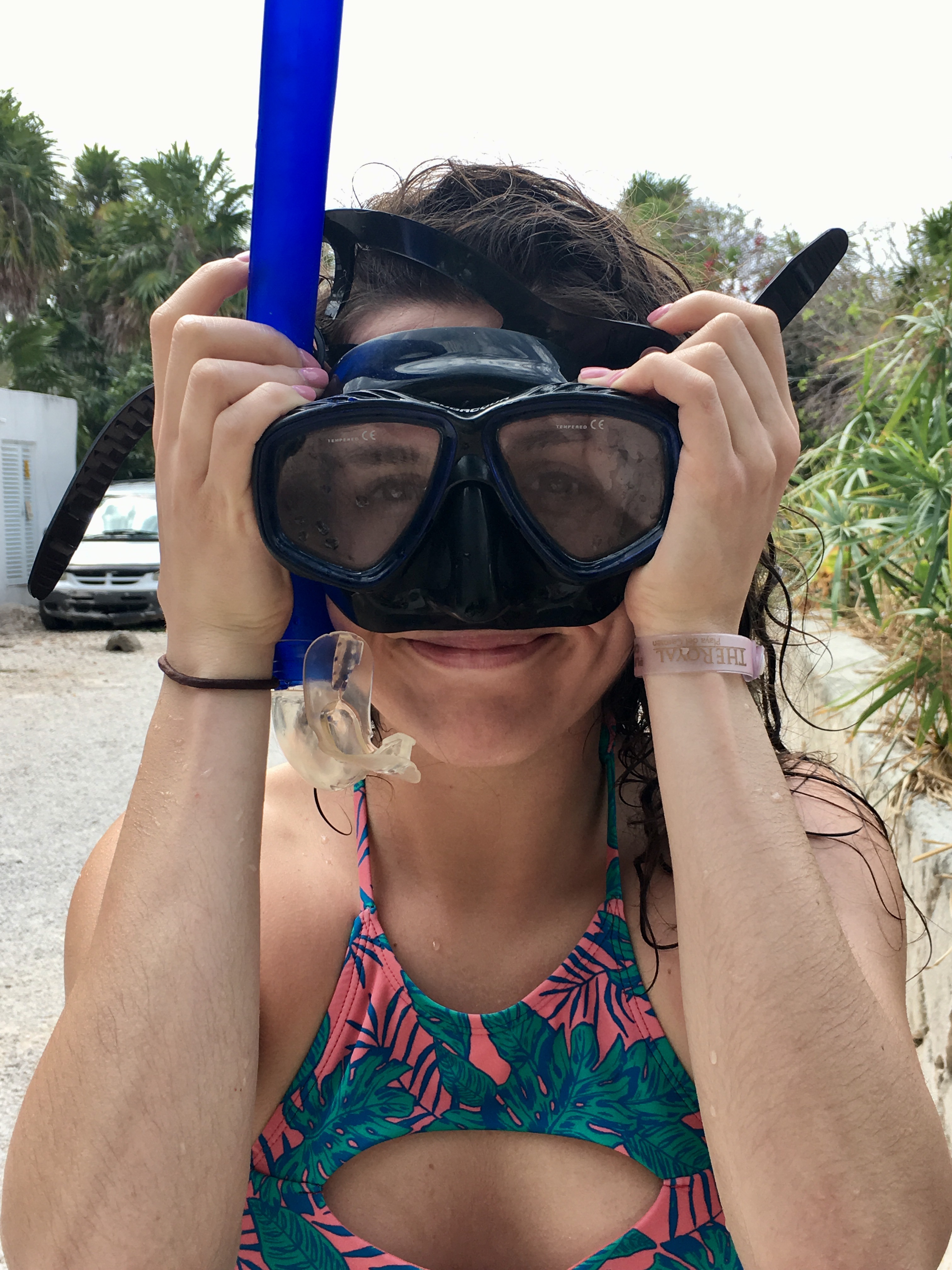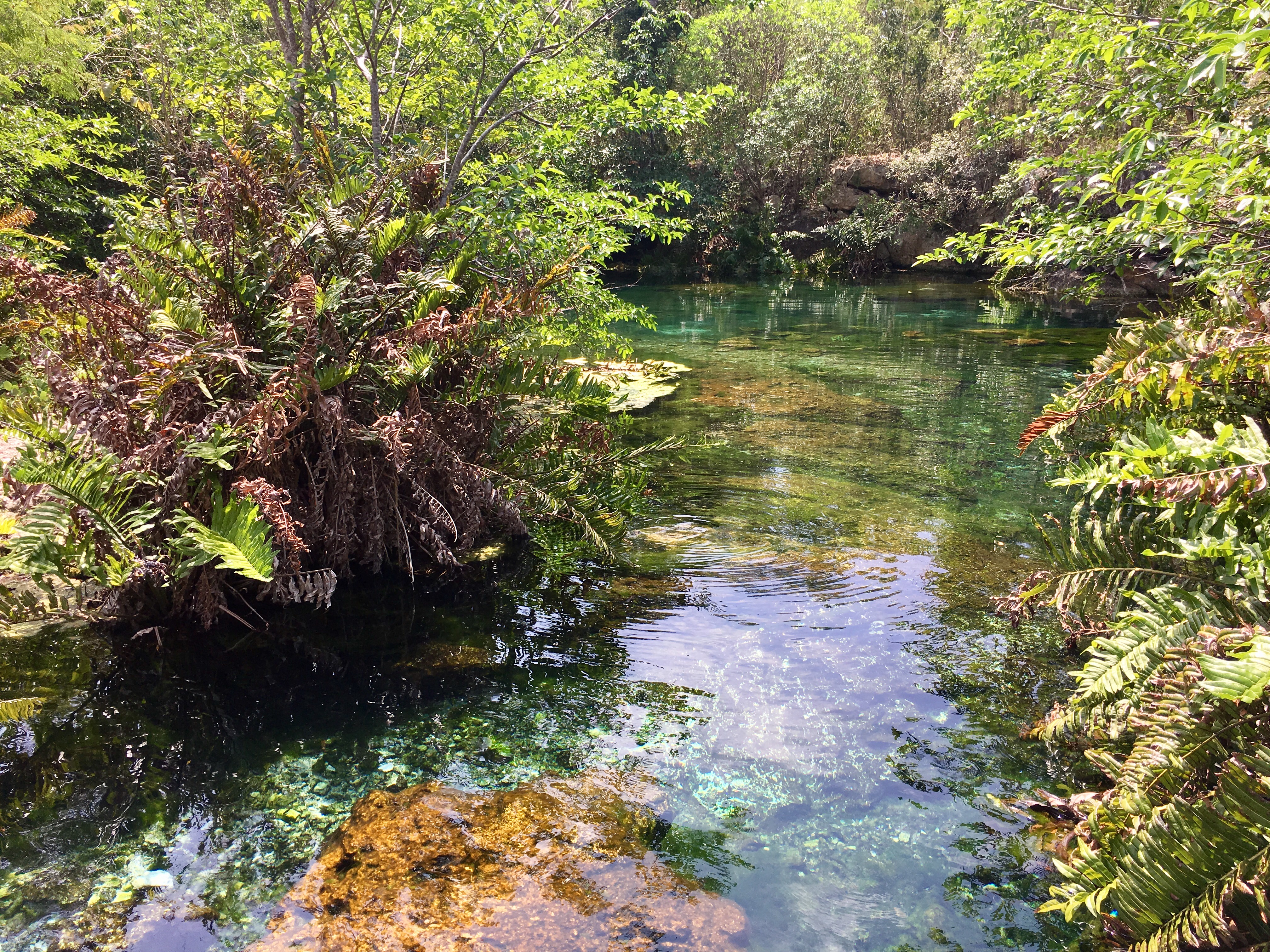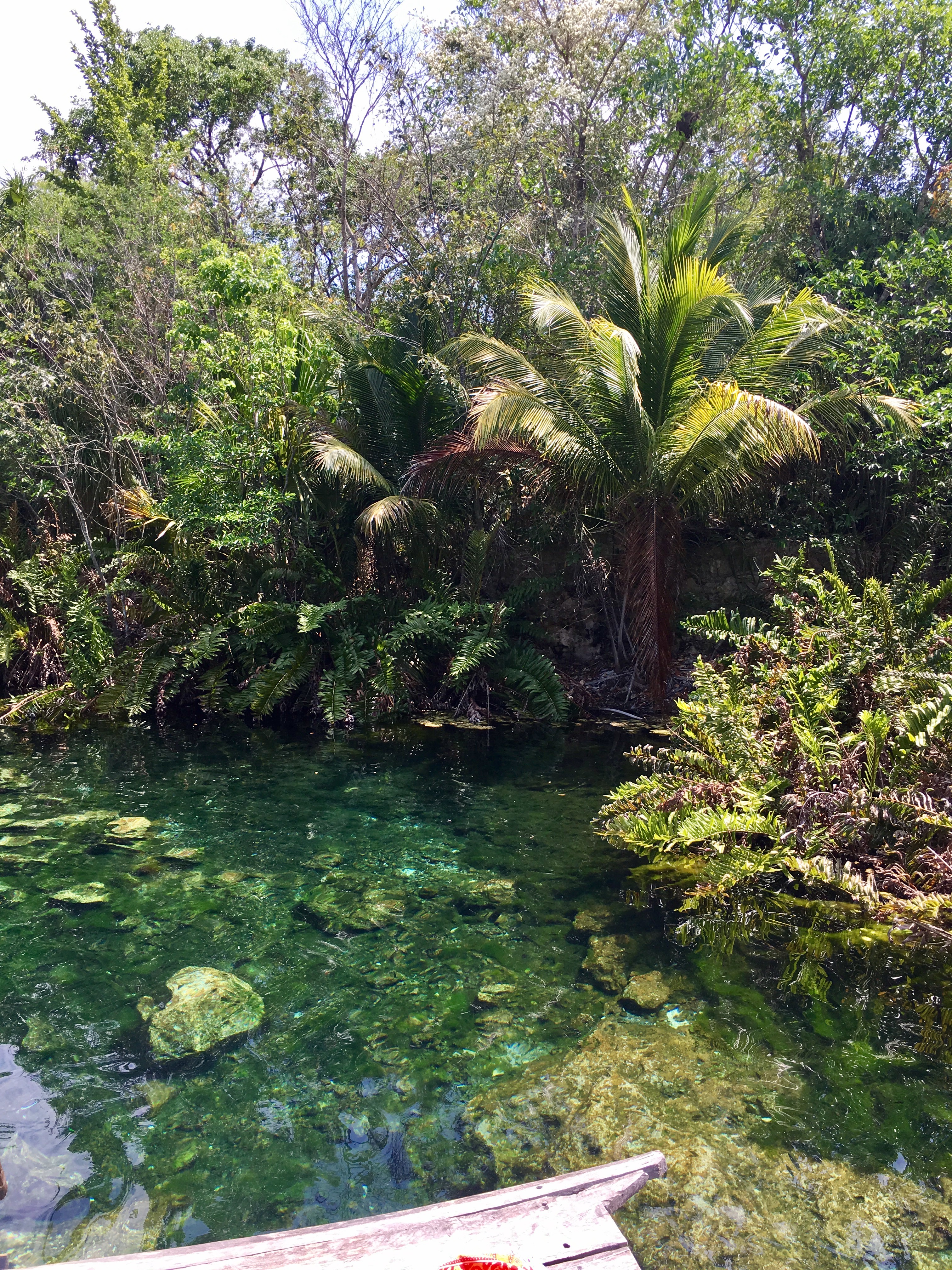 I know this has been so much info! If you're looking for a relaxing, do-nothing on the beach vacation, I can't recommend The Royal Playa del Carmen enough. It was so romantic and such a good break from the everyday hustle and bustle!
All-Inclusive Resort Packing Tips
After being at a beach resort for five days, I learned a few things about what I'm glad I packed and what I wish I did!
Take plenty of swimsuits. We went for five days and I took three different ones! Ha! They're small enough that you can pack multiple, ok? Since it's humid there, the bathing suits don't necessarily dry out quickly, and there's nothing worse than putting on a damp swimsuit. This one was my favorite!
Take coverups. A lot of times you'll want to go from the pool or beach to lunch, and you can easily throw on a coverup and grab a table.
Don't overpack shoes. Really. You're going to wear flip flops, and either cute sandals or wedges to dinner. I wore these tennies on the plane and didn't touch them again until the day we went home! Be sure to pack comfortable shoes if you're going to leave your resort to walk around.
Take a beach tote. As silly as this sounds, I didn't! Each time we went to the beach, I carried my book, a coverup, sometimes my phone, and sunglasses in my arms. When we went snorkeling, I had to empty out my purse and use it as a tote for our stuff🙈.
This isn't necessarily a packing tip- but good to know if you're going abroad. Make sure you check your phone settings to be sure you won't be charged international fees. Some carriers allow you to get a plan specifically for the dates you'll be out of the country. Likewise with your credit cards. Make sure you let them know you'll be abroad to avoid getting into a pinch.
Things you should pack that you may not think about: sunscreen, aloe vera, meds like advil, pepto and immodium (better to be safe than sorry) and extra ziplocks.
Don't bother taking hair styling tools, unless you have a special event you really want to look nice for. If you're going somewhere humid, your hairstyle will be gone in a hot second as soon as you walk outside. Embrace the top bun, girl.
Another tip from a friend- if you take your own Tervis, Yeti, etc., the bartenders will fill it up with your drink (or water!) so you don't have to keep getting the little plastic cups.
Below you'll find a packing list for your all-inclusive resort trip! Pin it and save it for later!

Thanks for reading, y'all!