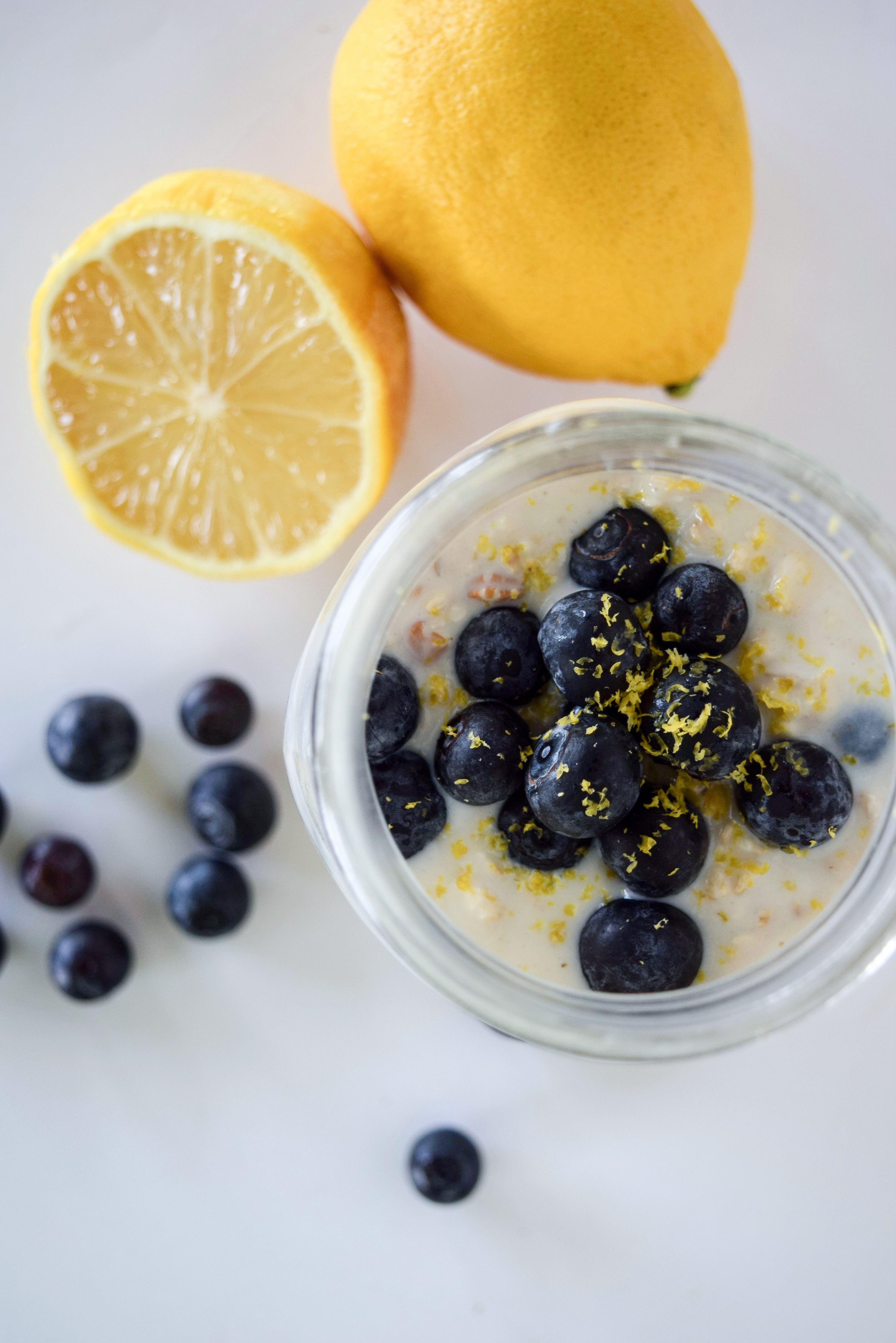 Is there any combination better than blueberry and lemon? The colors alone are just so happy together. They give me all the summery feels.
With the days getting longer (and my bedtime being pushed farther back), I've been working on making my breakfasts ahead of time to give me some extra time in the morning. It's so relaxing to grab my pre-made breakfast and sit down with my journal and devotional for some quiet time before I get ready for work. If you've never tried meal prepping before, these Lemon Blueberry Overnight Oats are an easy way to start!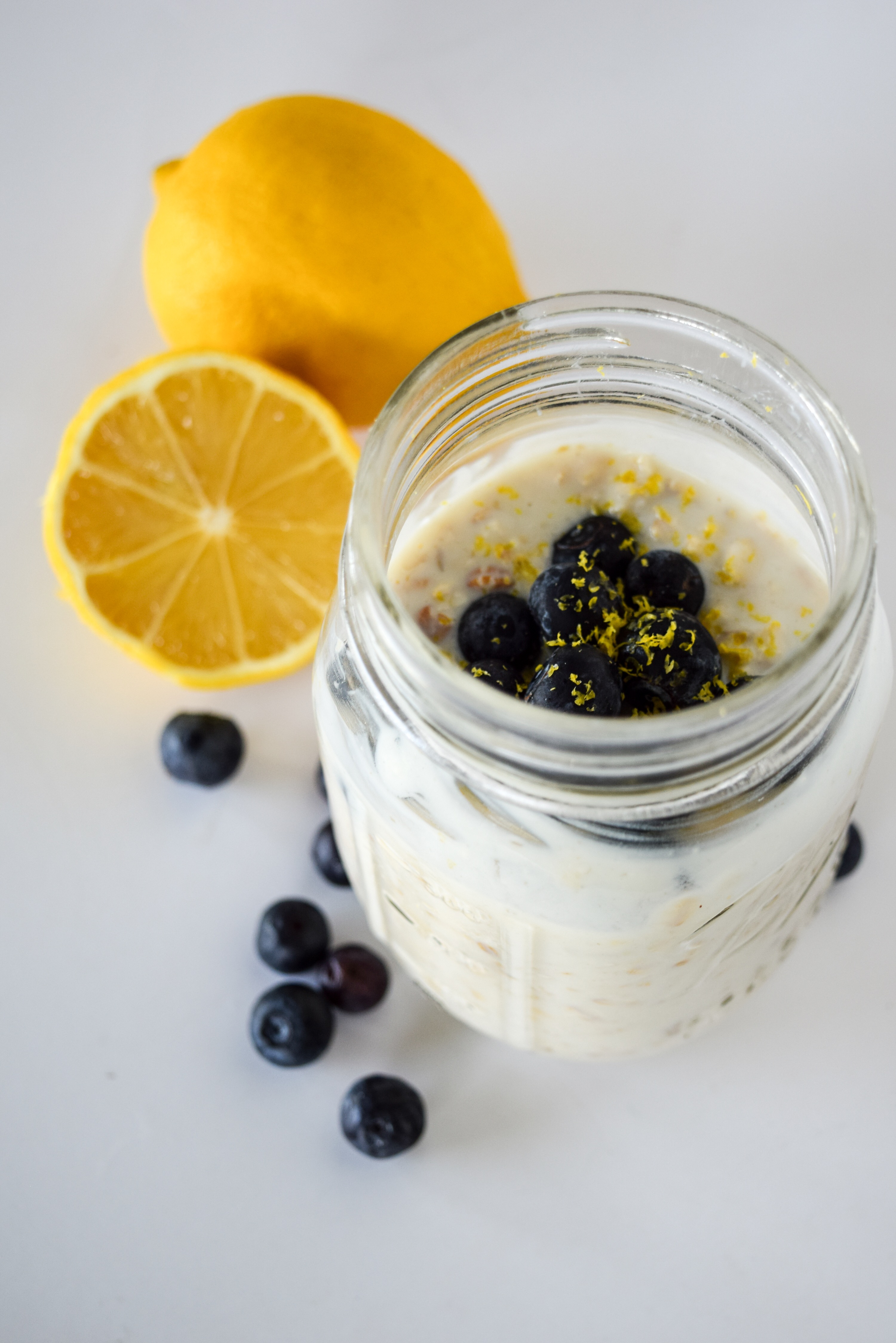 Let's talk about the ingredients. For a long time I tried to make variations of overnight oats without yogurt, but I found that nothing beats the creamy texture that you get with yogurt. It's easiest (and most cost efficient) to get the big container if you're going to make more than one serving. If you're avoiding added sugars, use plain Greek yogurt and add pure maple syrup for a little sweetness. Otherwise, vanilla yogurt would work as well. You can omit the maple syrup if you use vanilla yogurt.
If you're looking for a dairy free option, you can use an alternative yogurt. I tried a batch with plain yogurt made from almond milk, but found that the oats weren't as thick.  If the yogurt you're using is thinner than traditional Greek yogurt, reduce the amount of milk you're using by about 1/4 cup.
One more thing- the lemon zest is so crucial in this recipe! It gives such an incredible punch of flavor. Use a zester like this one, and be sure not to grate too much in one spot or you'll get down to the lemon membrane (it will look white instead of yellow). You can also use the zester to grate garlic quickly, or with chocolate or nutmeg. It's a great tool to have!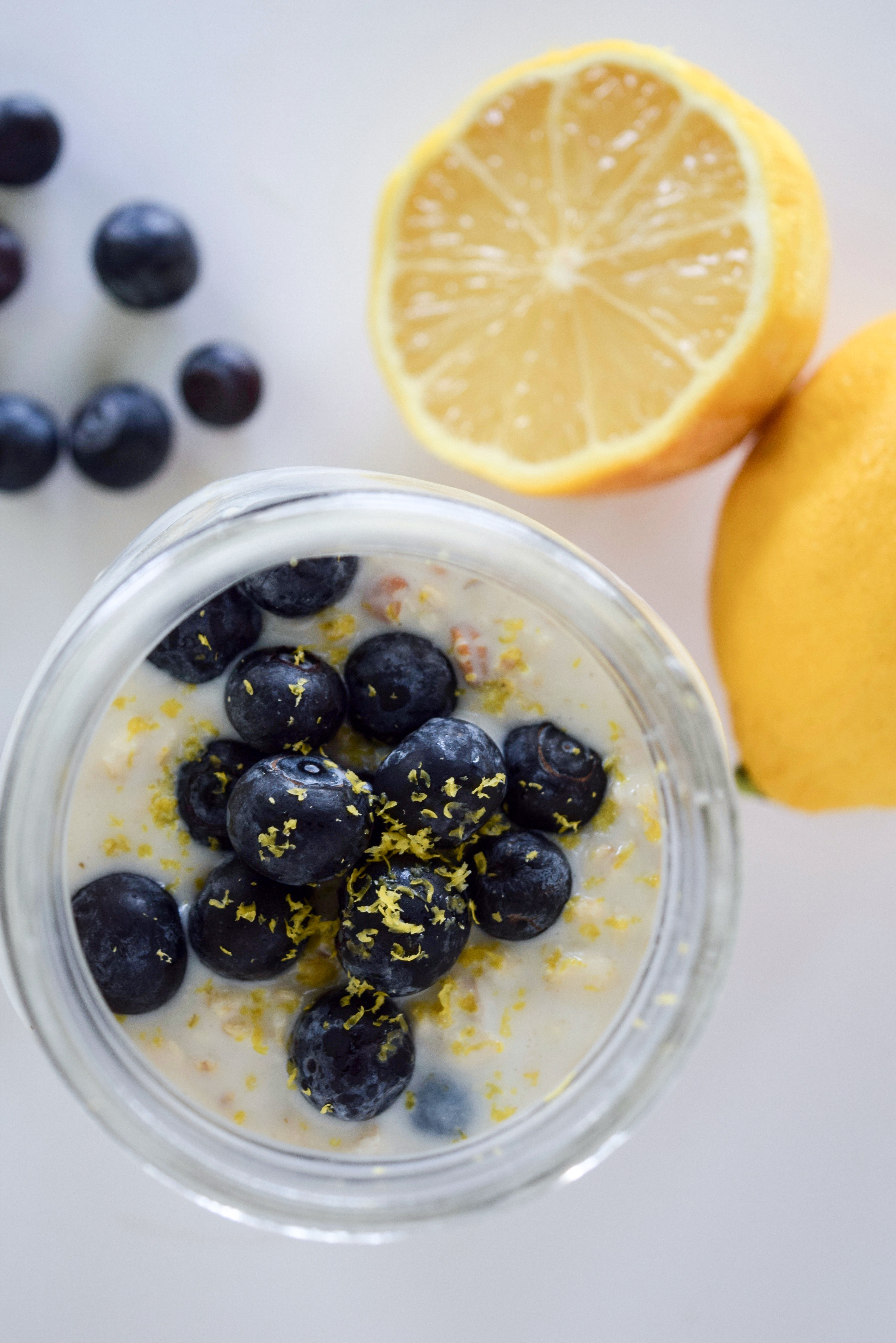 Combine all ingredients in a mason jar, shake to combine.

Allow to sit at least 6 hours or overnight before eating. Top with more blueberries, chopped nuts, or anything you like!
PIN IT:

Thanks for reading,