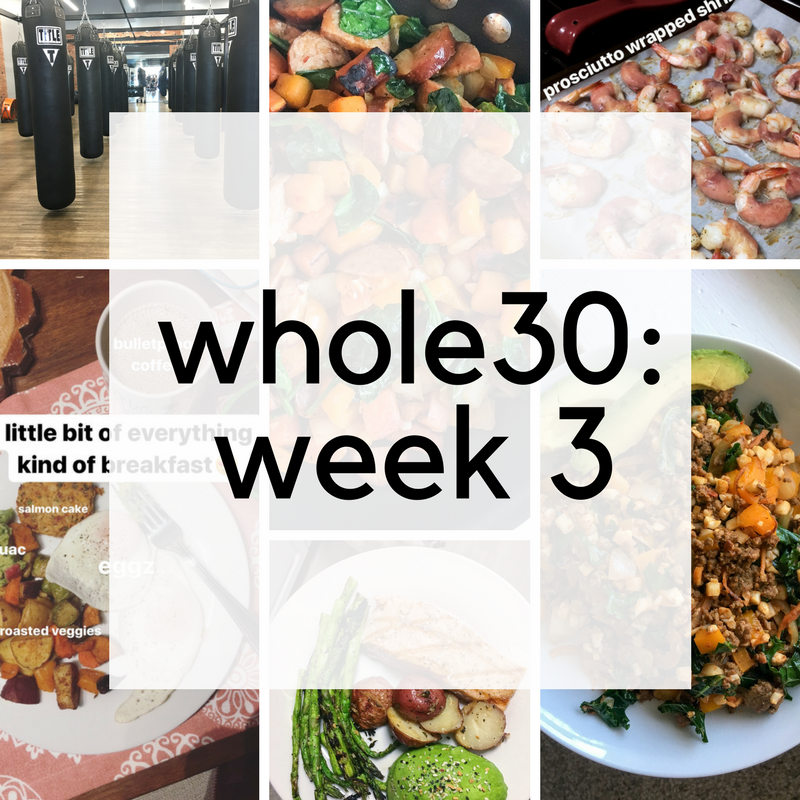 THREE WEEKS DOWN, PEOPLE.
I REPEAT.
THREE WEEKS DOWN.
If you're curious, you can read all about why I'm doing a Whole30 here. Each week I talk about what went well, what went not so well, recipes we're loving, and other helpful tips my husband and I learn along the way. You can also catch up on our recaps here: Week 1 | Week 2
Week 3 Recap
I'm happy to report that by now, Whole30 is pretty easy for us. We have our go-to meals, but we're still trying new things. I'm getting back into my groove as far as workouts go. We're definitely to the point where we're thinking "Ok…is this over yet?"
Last week as we were driving to dinner for date night, Andrew's phone got a text from our apartment complex. The truck read it aloud- it was an invitation to a community pizza night. We both simultaneously started yelling at the truck for reading that to us😂 One more week to go. (Well, then the 10 day reintroduction phase)
What Went Well
My energy is consistently steady. So much so that at 9 p.m. I still feel pretty awake. I've been drinking this tea to help me wind down.
Before my Whole30, I would finish dinner and always want dessert to "finish off" the day. Always. Now, I find myself satisfied after dinner and not wanting something sweet. Success!
This is by far my proudest accomplishment yet: I went to a girl's night with a "buffet" of sorts, and I did not feel overwhelmed. Pre-Whole30, I would have eaten too much simply because the food was available to me. This night, I served myself a plate of Whole30 approved foods, had a few samples of kombucha, and I was good!
What Went Not So Well
The most important lesson I learned this week was the importance of post-workout nutrition. If I felt like "I didn't work very hard" and skipped my post-workout mini meal, I was HANGRY by 10:30 or 11:00 a.m. even if I had eaten a full breakfast. Further, my workouts were suffering because overall I needed more food. No bueno. Having protein and carbs immediately post-workout helps your body recover from exercise and build muscle. Then, you should have a full meal 60-90 minutes later. I wrote a whole post on pre and post-workout nutrition during Whole30 which you can read here.
They say "Tiger Blood" hits around Day 16, and I have to say I don't think I'm feeling it (writing this on Day 22). I have good, steady energy, but I don't feel like superwoman. Luckily, I didn't have significant energy problems before my Whole30, so I don't mind that Tiger Blood hasn't shown up. I'm focusing on other NSVs (that's Non Scale Victories) like clearer skin, decreased abdominal fat, solid sleep, reduced cravings and a healthier relationship with food.
Favorite Whole30 Recipes This Week
Husband Update
I'm 98% sure half of y'all read this to see how my non-salad eating husband is doing. He misses dairy the most (milk and cheese). He still will not eat kale or cabbage. He is happy that we're eating sausage and ground beef instead of just chicken and ground turkey. He did say he's really happy that he's kicked his soda and junk food habits and replaced them with eating healthier. I'm going to do a whole post on doing a Whole30 with your significant other, but for now just know he's surviving, enjoying the food (ok, mostly) and we're going to finish this thing strong!
One week to go, people!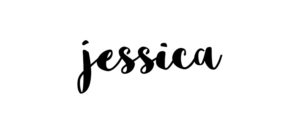 This page contains affiliate links, which means if you click or make a purchase, I make a commission at no extra cost to you. I only share products I use and love! Thanks for supporting ASL!