This post contains affiliate links. That means if you click or make a purchase, I make a little cash at no extra cost to you. I'll probably use it to feed my dog. Thanks for feeding Sadie. (Don't worry, she gets food regardless)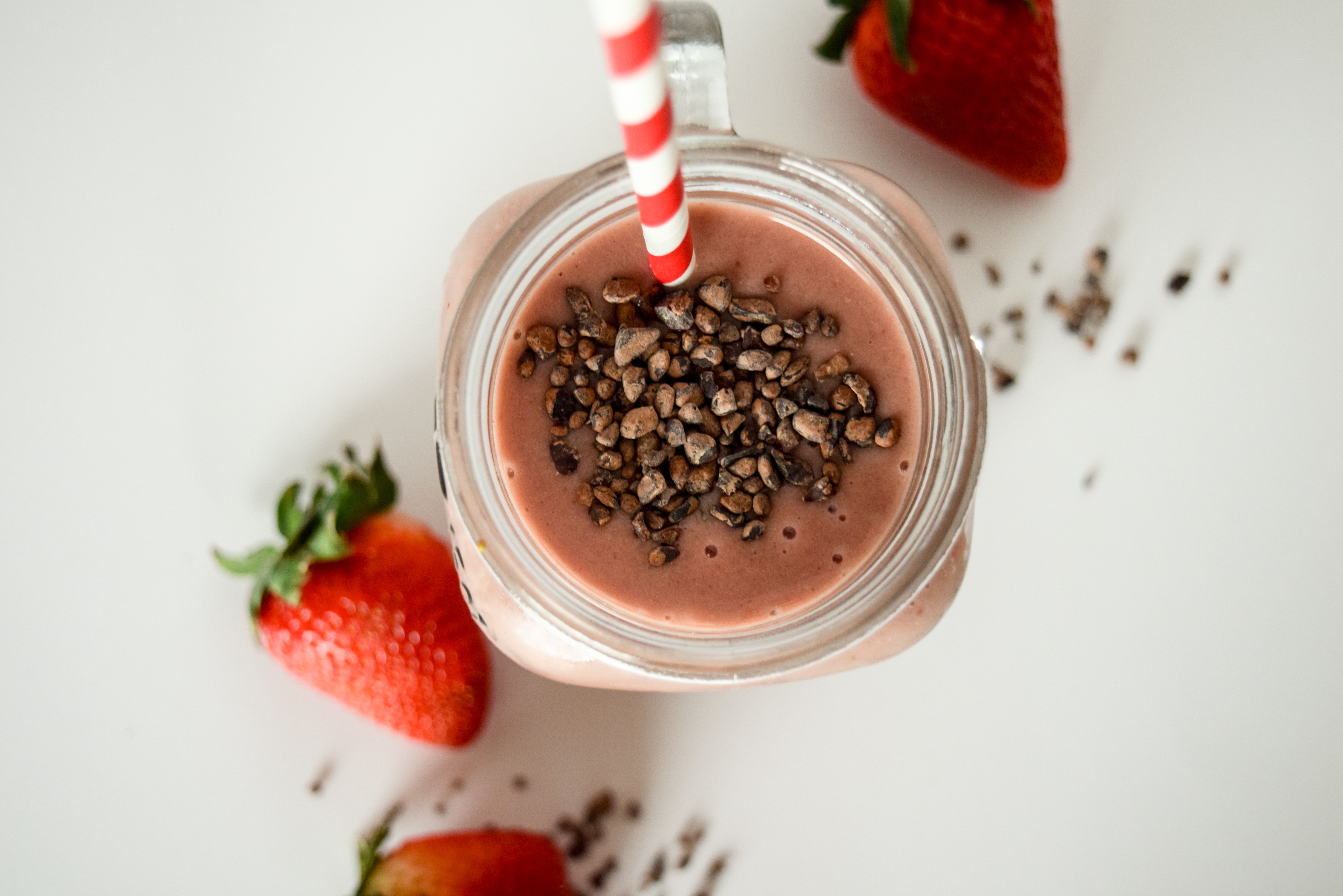 This scene is a common one in my house: I'm trying to get out the door on time with my purse in one hand, gym bag over my shoulder, coffee and keys in one hand and water bottle tucked under my arm, trying to get the dog to go in her kennel.
Do any of your mornings look like that?
On mornings like this, there is about a 0% chance that I had time to make my breakfast. That's why I love protein smoothies for breakfast. I have them at least twice a week because I can sip them in between swipes of mascara #reallife.

I have my go-to's: chocolate berry, peanut butter banana, mocha oatmeal. The list goes on. But when I made this chocolate covered strawberry smoothie last week, I knew I had a new favorite 😍 Seriously, y'all. It's like having actual chocolate covered strawberries for BREAKFAST (or whatever time of day you blend this up).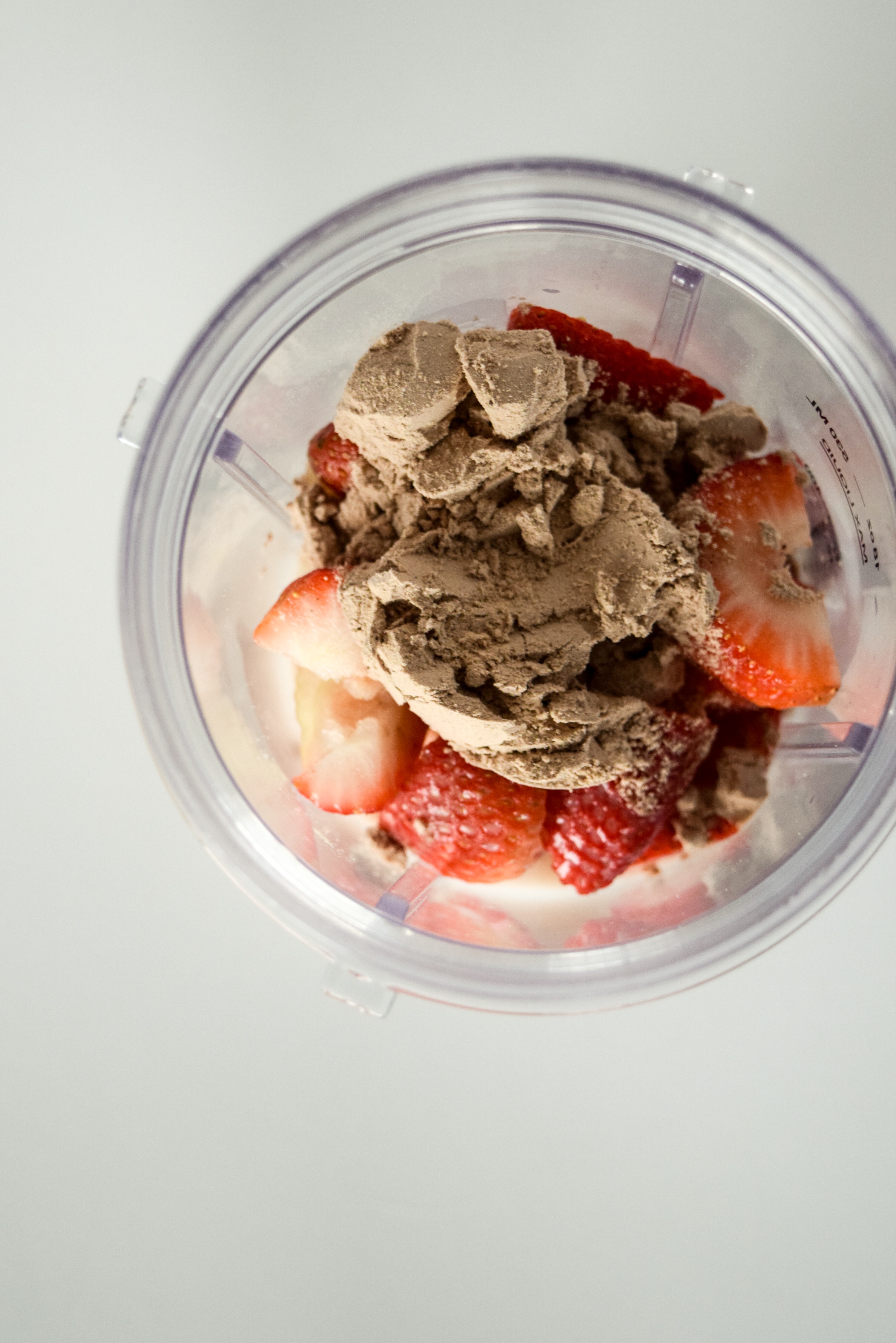 All of my smoothies have bananas to give me a boost of potassium and vitamins for the day. Every few weeks I'll pick up a bag of bananas at Costco, wait for them to get ripe, and cut them into halves and freeze them. Boom. Smoothies FOREVER! Using frozen bananas also adds some thickness to the smoothie that you don't get with regular temperature bananas.
I love that this chocolate covered strawberry protein smoothie has basic ingredients: frozen banana, strawberries, almond milk, chocolate protein powder, and ice. Blend it all up, and that's it!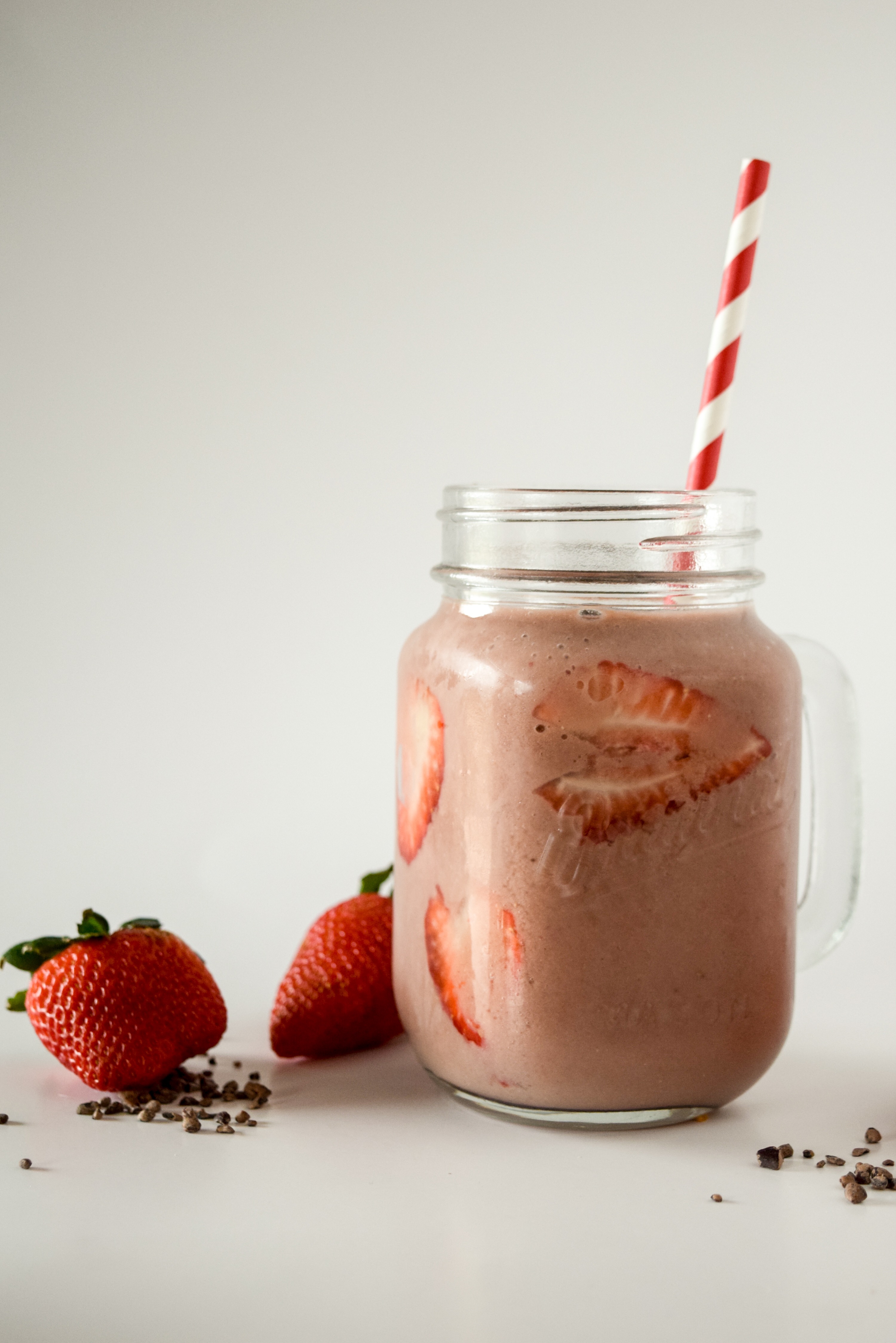 I top mine with cacao nibs to add some extra chocolatey goodness. This is the brand I get- you can usually find them at most big grocery stores now, but for sure at places like Trader Joe's, Sprouts, Whole Foods, etc.
I use Nuzest protein in all my smoothies- you can read more about why I love it over in my recipe for Chocolate Blender Protein Muffins. I also use it in this Blueberry Zucchini Oats recipe! You can use the code ASIMPLIFIEDLIFE for 15% off your order + free shipping over $50! You can get a sample pack for $14 if you just want to try it out first😊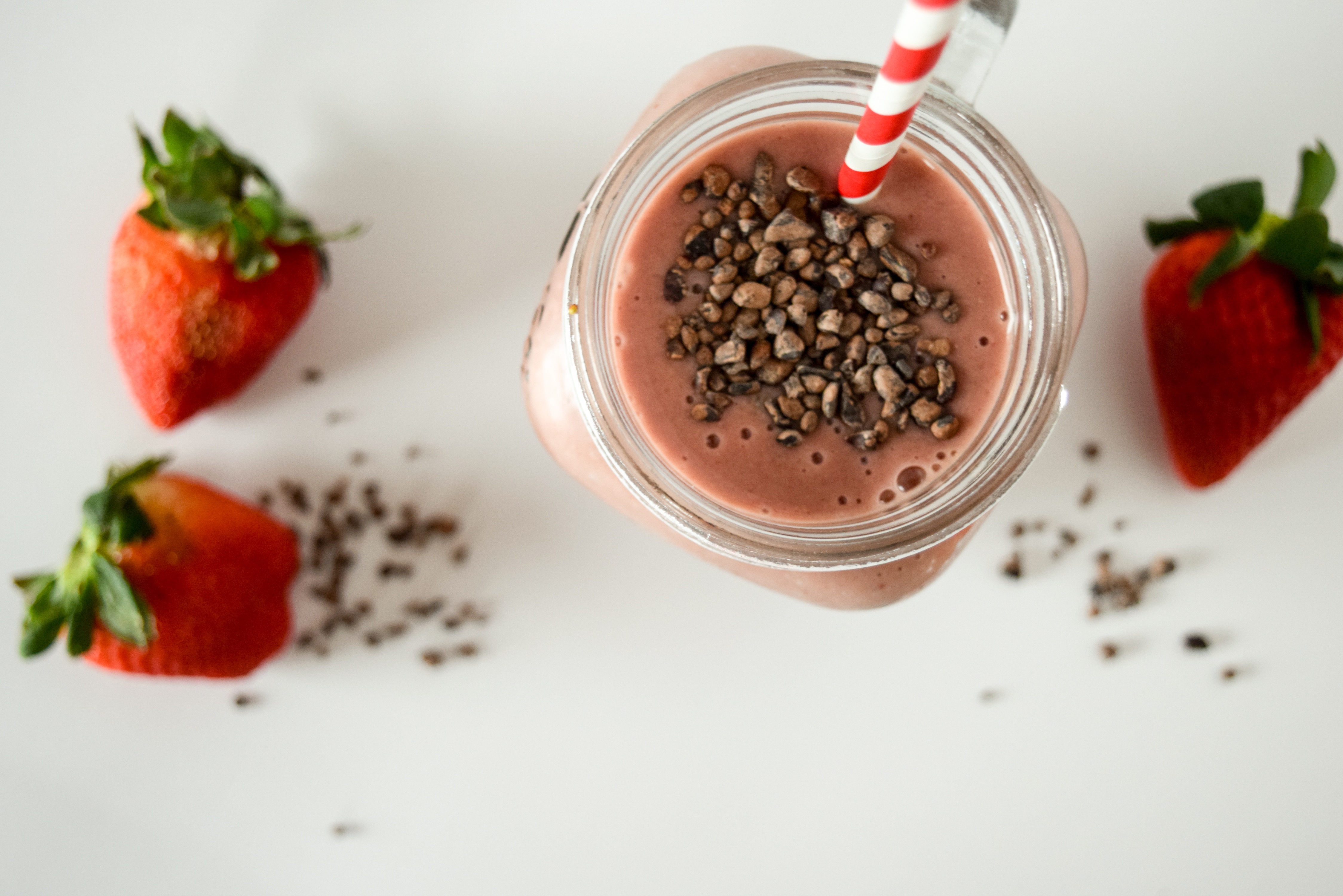 Makes: 1 smoothie
INGREDIENTS:
1/2 frozen banana
1 cup chopped strawberries
1 scoop Nuzest chocolate protein
1/2 cup almond milk (or milk of your choice)
1/2 cup ice cubes
cacao nibs for topping (optional)
DIRECTIONS:
Blend it up, y'all!
PIN IT:

Enjoy,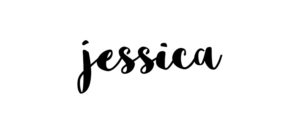 Sponsored by Nuzest USA, all thoughts and opinions are my own. I only share products I use and love- thanks for supporting the brands that keep the blog going!