Sweet blueberries and a warm, crunchy oat topping make this Blueberry Crumble for Two the perfect summer dessert!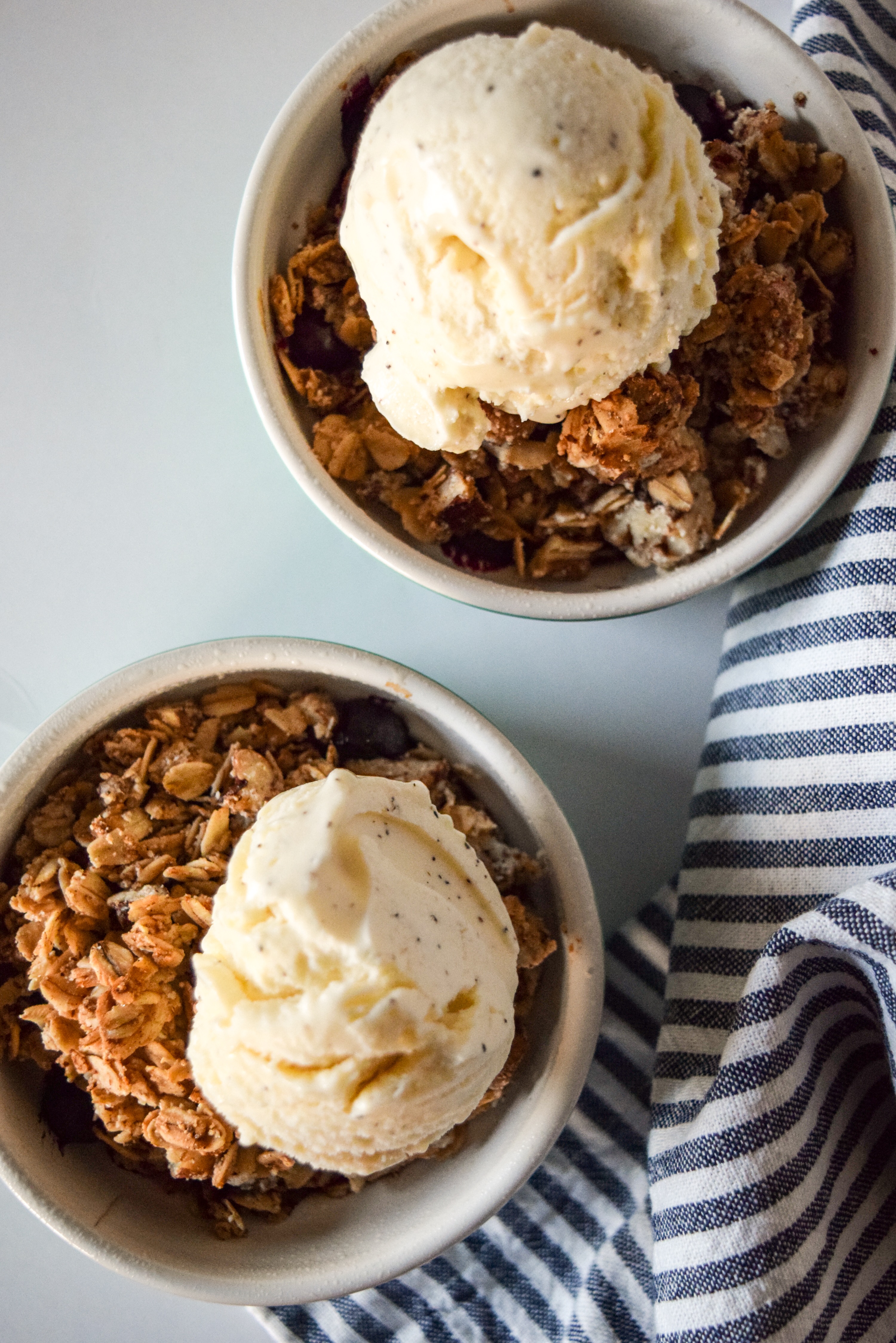 One of my favorite memories from our winter RV trips is sitting around the campfire each night. At least once during the trip, my dad would make "Glen's Famous Cobbler" in a dutch oven over hot coals.
The recipe was simple- fruit filling from a can and an oat-pecan-brown sugar topping. To us, it was the greatest thing we had ever tasted. Served in styrofoam bowls with cool whip, it was a hit every time.
As the daughter of the cobbler maker, you better believe I got to pick the flavor.
Peach and cherry were popular, but my favorite was always blueberry.
That famous cobbler of my dad's was my inspiration for this Blueberry Crumble for Two, and though it's not served by flashlight and eaten in camping chairs, it's just as tasty!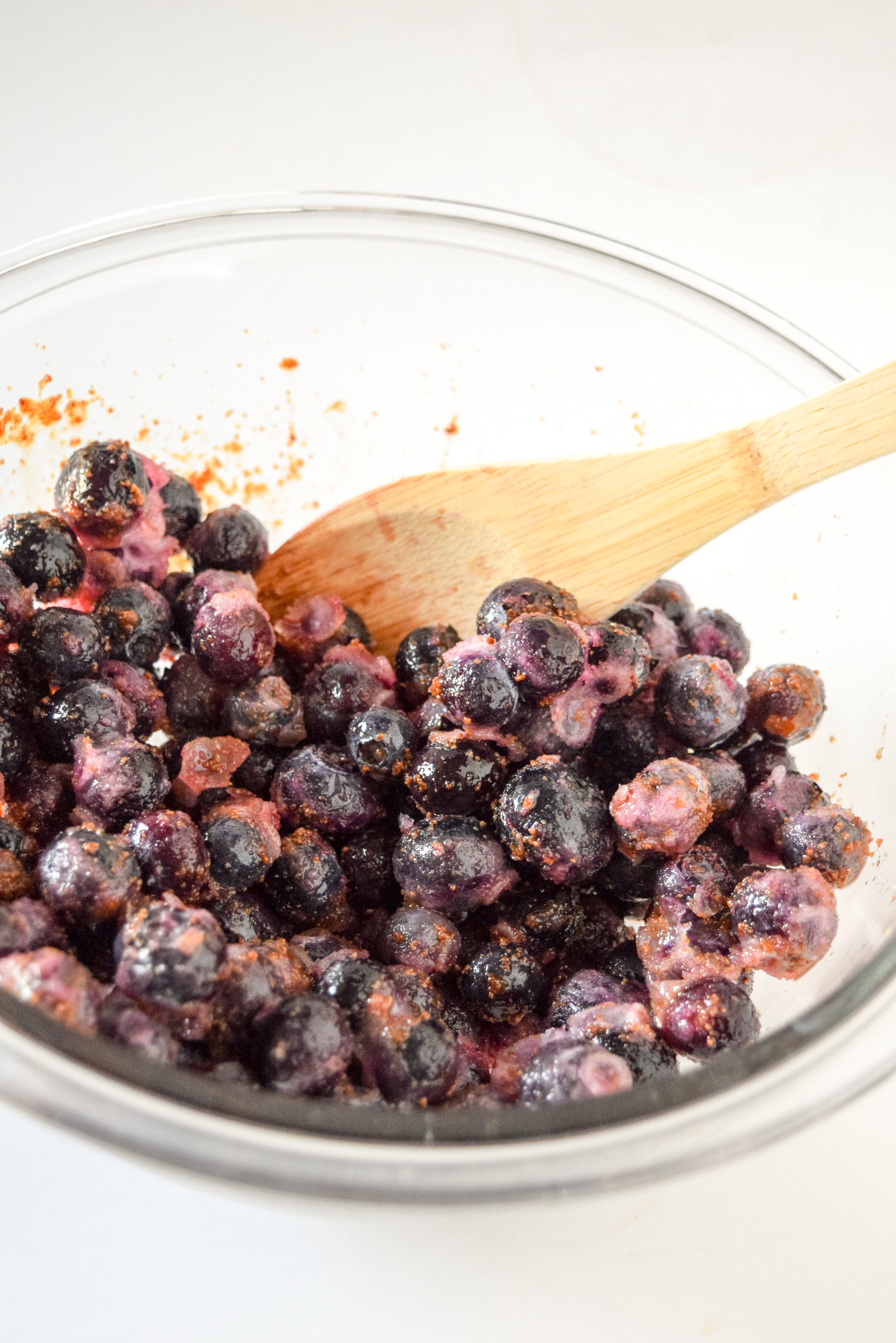 It's worth noting that you can use frozen blueberries for this! I have so much leftover from summer recipes and it worked out perfectly. You may have some extra blueberry juice at the bottom of your ramekin, and I promise I won't judge if you drink it up.
If fresh blueberries is what you have on hand, the recipe works just as well! No adjustments needed.
The Blueberry Filling
The filling for these little cuties is simple: blueberries, lemon juice and coconut sugar. Mix 'em up in a bowl and then portion your blueberries out in your ramekins.
For this recipe, I used 5″ diameter ramekins. If yours are smaller, you can cut down on the amount of blueberries, and you may have a little extra oat topping. If you're like me, you'll just eat the extra topping with a spoon…it's that good.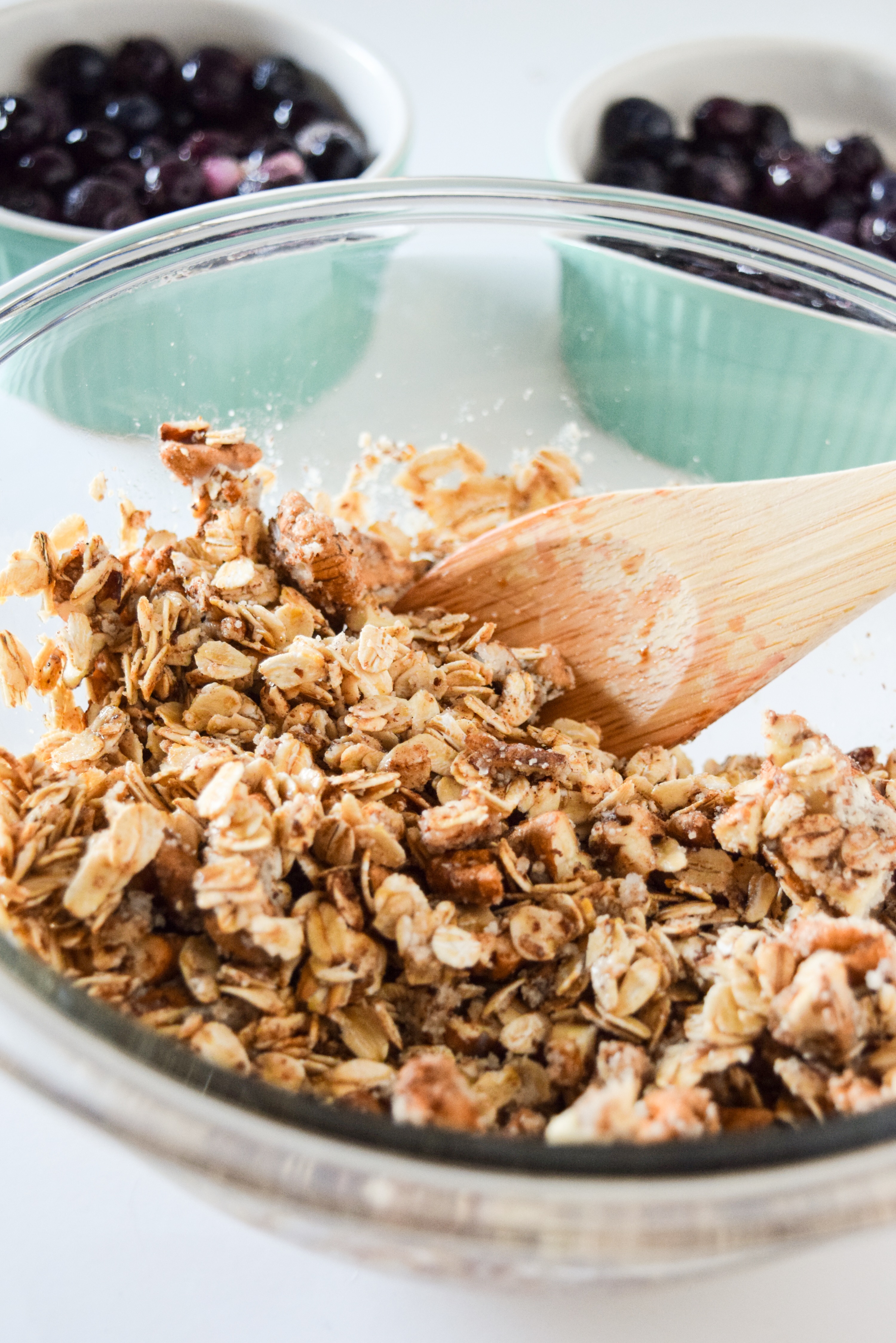 The Oat Topping
There is one thing that makes or breaks a crumble or cobbler recipe for me.
The topping.
It has to be crunchy and sweet. It has to have that wonderful toasted oat and pecan flavor. It has to be eat-it-with-a-spoon good.
I took notes from my Perfect Cranberry Pecan Granola to make this oat topping finger-licking good. Our blueberry crisps may have been equal parts blueberry and oat topping #noregrets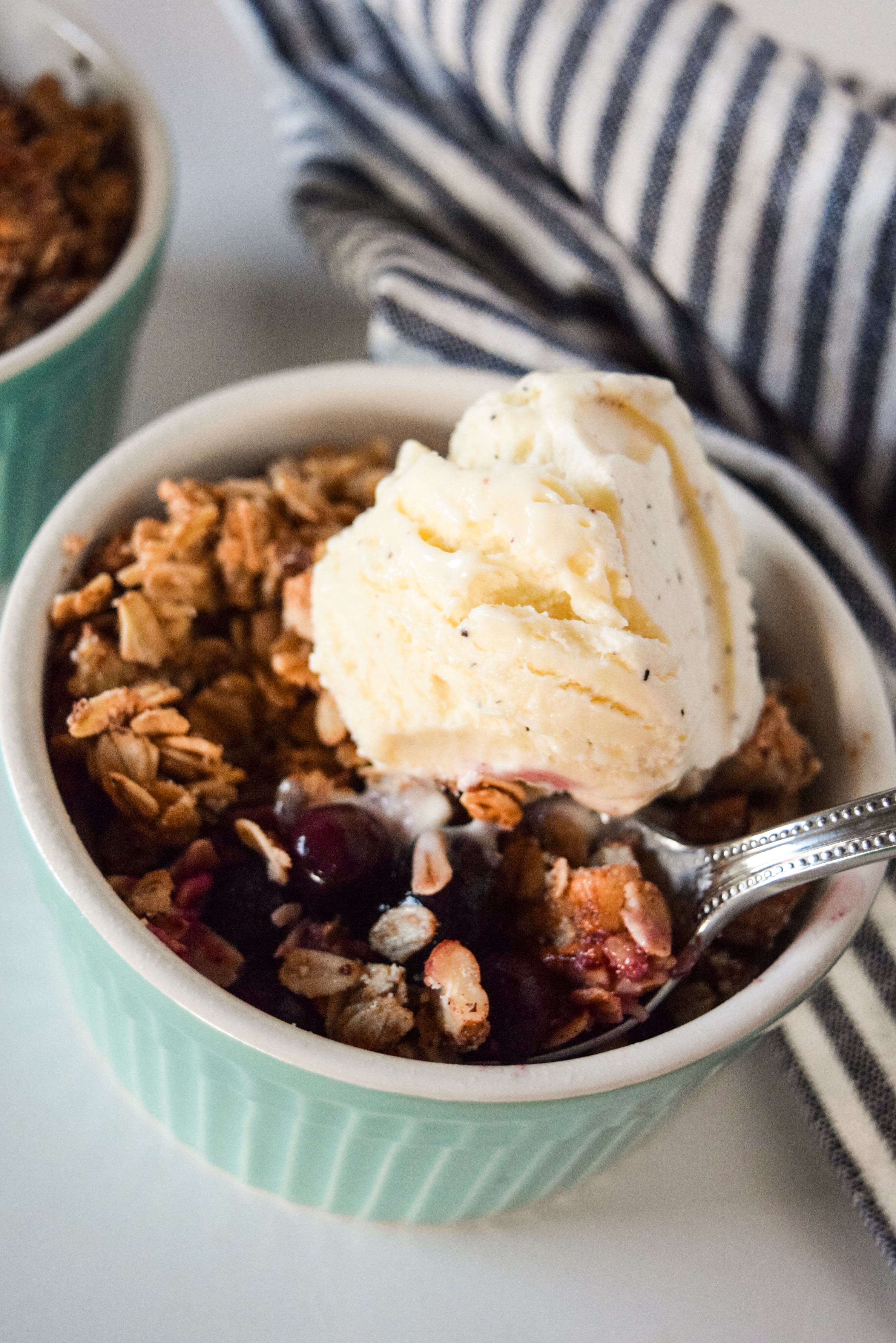 Bake up these little cuties for 20-25 minutes, until the oats are perfectly toasty, and serve up with vanilla bean ice cream! It's mandatory😉
PIN IT: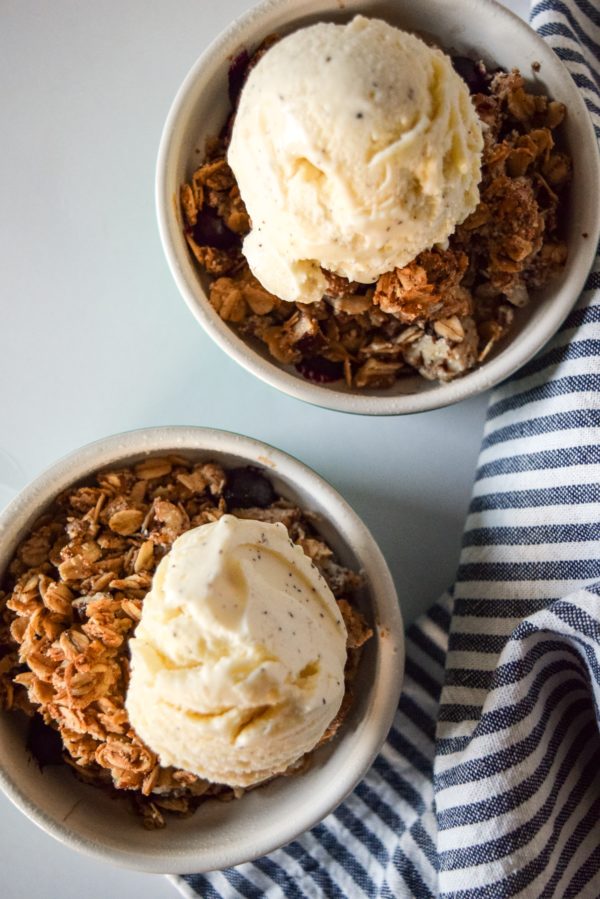 Passive Time

20-25

minutes
Passive Time

20-25

minutes
Preheat oven to 350. Combine the first three ingredients (blueberries, lemon juice, and coconut sugar) in a bowl. Make sure the blueberries are coated thoroughly.

In a separate bowl, combine the oats, almond meal, coconut oil, pecans, maple syrup, cinnamon, and salt for the topping.

Spoon the blueberry mixture into two ramekins and top with the oatmeal topping.

Bake for 20-25 minutes, until tops are browned. Serve with vanilla ice cream!
For the non-health nuts, the following substitutions will work 1:1- white flour for almond meal, butter for coconut oil, and brown sugar for coconut sugar.
Tag your creations with #simplifiedeats! Enjoy!