I think there's a gremlin that lives in my gym bag who's sole purpose in life is to tangle my headphones.
Anyone else feel the same way? 🙋
I've seen wireless headphones starting to gain some traction, but have been on the fence about it since they're so new. Specter Wireless (a company out of Fort Worth!) reached out to me and asked if I wanted to test a pair of their wireless headphones. Of course I said yes!
As always, any opinions I share are completely my own. My number one priority on the blog is to be 100% honest with you- I wouldn't recommend something to buy unless I'd buy it, too.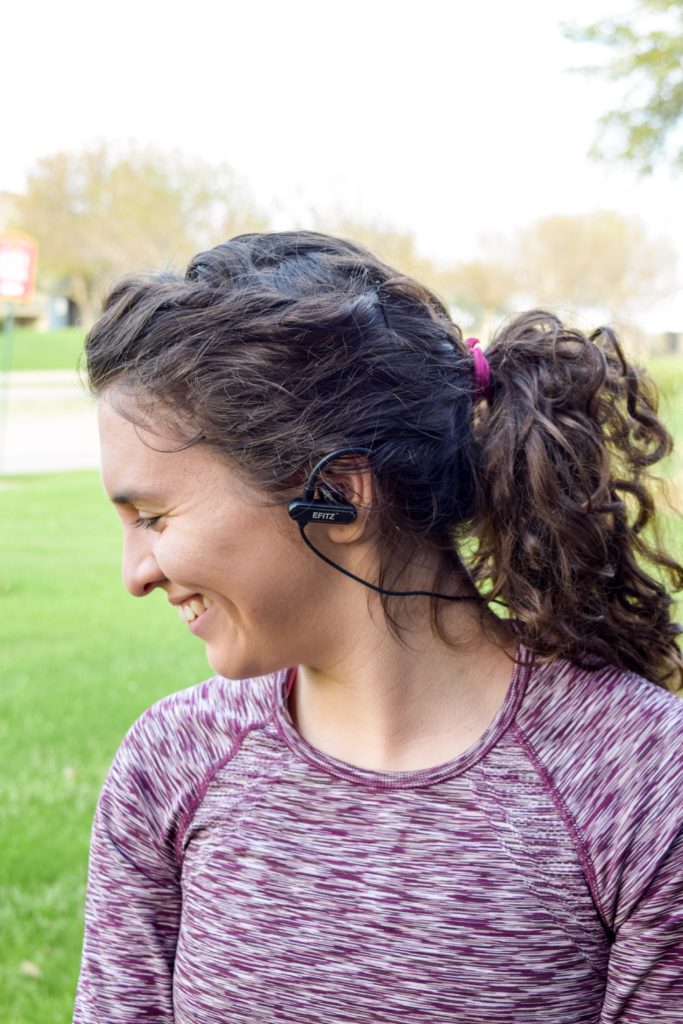 Specter Wireless offers three different kinds of wireless earphones + a bluetooth speaker. You can see them all here. I opted to try the EFITZ as it is the one designed for working out. These earphones are wireless, water resistant, noise reducing, compatible with Siri & Google Assistant, and you can talk on the phone with them. And they boast a 10 hour battery life! Here are my thoughts:
Sound
These things knock it out of the park. Awesome sound quality, comparable to my Bose earphones. Even my tech-y husband was impressed. The noise reduction feature is no joke. I was walking around the house talking extra loud to my husband without even knowing it.
Functionality
The EFITZ earphones are so easy to use. There are simple buttons on the cord that allow you to adjust volume, answer and hang up calls, and turn the earphones on and off. If you have the earphones in your ears when you turn them on, you'll even hear a voice say "Power On" to let you know they're on. I thought that was pretty neat.
On iPhones (and maybe Google phones, too), you can see an icon in the upper right corner of your screen when the earphones are synced. It also shows you how much battery is left.
Comfort
Specter Wireless sends you SIX different sizes of earbuds so you can make sure you have the ones that fits you best. I thought that was so cool. The hook part of the earphones ensures that they stay on your ear, though I do wish you could bend them for people with smaller ears like me. I don't particularly like the "bud" type of earphones that create a seal in your ear, but my husband used them and loved them. I think it's a personal preference! I used these earphones in a variety of settings to test them out and see where they worked best (which I'll dive into below).
What They're Great For
These earphones did great in the gym on the stationary bike, walking on the treadmill, and on the elliptical. They were also extremely convenient when doing strength training. I loved that there was no cords in my way, and I didn't have to have my phone tucked into my waistband like with corded earphones. My phone was on the floor next to me, and I could focus on my workout.
Alternatively, my husband also took them to work and found them extremely convenient as he talks on the phone a lot on the job. Specter Wireless does make earphones that are meant for every day life- the EFIX earphones. They're a little smaller and more discreet than these with the hook over your ear.
A few times a week, I'll follow a video workout at our apartment gym. This is easy to do if the gym is empty, but with other people around, you don't really want to have the sound coming out of your speakers. These earphones solve that problem. I could have my phone propped up to watch the video and I could hear the sound in my ears with no cord limiting my range. This was seriously awesome.
What They're Not So Great For
Unfortunately, these earphones didn't work for me while running or doing HIIT workouts. I found that the earphones rotated forward while I ran and I had to constantly be adjusting them. However, I don't normally listen to music when I run so this wasn't much of a deal breaker for me. I prefer to be aware of my environment and I find that listening to music changes my running tempo and makes me run less efficiently.
I tried to use them during a HIIT workout at the gym, and as soon as I went down for a burpee I could feel them start to rotate. I was disappointed, but the convenience of using these wireless earphones during other types of workouts can't be beat. I'll definitely be using them for weight lifting and lighter cardio.
You can check out the whole line of Specter Wireless earphones HERE.
Thanks for reading,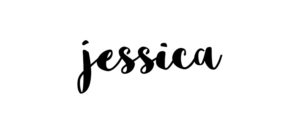 Thank you Specter Wireless for sponsoring this post. All opinions are my own.